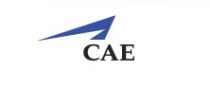 Categories
Aircraft, Helicopter, UAV, Spacecraft & related equipment
Military, Tactical, Logistic Support Vehicles & related equipment
Ships, Vessels, Submarines & related equipment
Training & Simulation
CAE, is a global leader in providing comprehensive training solutions based on world-leading simulation technology and integrated training services. The company employs 8,000 people at more than 160 sites and training locations in 35 countries. CAE offers its civil aviation and defense and security customers a complete range of highly innovative product, service and training center solutions designed to help them meet their mission critical needs for safety, efficiency and readiness. The Company provide similar solutions to customers in healthcare and mining. CAE has the largest installed base of civil and military flight simulators, supported by a range of after-sales services, and has been serving the needs of its customers for nearly 70 years. CAE has the broadest training services network in the world and offers civil aviation, military and helicopter training services in 67 locations worldwide and trains more than 120,000 civil and military crewmembers annually.
CAE was founded in 1947 and is headquartered in Canada. With customers in more than 190 countries, CAE has the broadest global reach of any simulation and training equipment and services company on the market.
Defence and Security
CAE provides turnkey training services and training systems integration expertise to global defence and security forces. Examples of CAE's turnkey training services include the Medium Support Helicopter Aircrew Training Facility (MSHATF) at Royal Air Force (RAF) Benson in the U.K., the Operational Training Systems Provider (OTSP) program for the Canadian Forces, the German Army Aviation School at Buckeburg, and the KC 135 Aircrew Training System for the United States Air Force (USAF). CAE also provides a range of training support services such as contractor logistics support, maintenance services and simulator training at more than 70 sites around the world. The company additionally provides a variety of modeling and simulation-based Integrated Enterprise Solutions for analysis and operational decision-making, and offers a range of in-service support solutions such as systems engineering and lifecycle management.
In addition, CAE is a world leader in the design and manufacturing of military flight simulation equipment. The company develops simulation equipment, training systems and software tools for a variety of military aircraft, including fast jets, helicopters, maritime patrol and tanker/transport aircraft. CAE has designed the widest range of helicopter simulators in the world and more training systems for the C-130 Hercules than any other company. CAE also offers simulation-based solutions for land forces, including tank driver and crew gunnery simulators, hands-on trainers and virtual maintenance trainers for ground combat systems, constructive simulation for command and staff training, and a range of other solutions for ground forces. CAE has delivered simulation products and training systems to more than 50 defence operators in approximately 35 countries, including all of the U.S. services. Through Presagis, the company specializes in commercial-off-the-shelf (COTS) modelling and simulation software.
CAE Inc.
8585 Cote-de-Liesse, Saint-Laurent, H4T 1G6, Canada, Quebec , Canada
+15143416780
+15143417699
milsim@cae.com