Categories
C4I, Communication Systems
IT, Computing and Software
Electrical, Electronics & Electro-optics
Services (R&D, training, engineering, consultancy, …)
Comex Electronics AB was established in 1988 and is located in Stockholm, Sweden. Comex is a well-known supplier of data security for the Swedish Armed Forces, authorities, and organisations with high information security demands.
Comex is one of the leaders in the field of developing and manufacturing eavesdropping protection of computer systems (compromising emanations) and access control systems. In cooperation with the Swedish Defence Materiel Administration, Comex has developed a Common Criteria certified combined smart card and biometric reader, for strong identification of users in the modern defence.
The expanding software department at Comex specializes in developing high-security solutions based on Public Key Infrastructure, such as solutions for secure electronic communication and computer/network logon.
One of Comex logon systems is BeThere®, a product that combines physical and logical access control. A user cannot logon to the computer network before having been successfully authenticated by the physical passing system. For instance, a rule can be set to only allow logon to a computer network, like R&D, if there are at least two people in the room. This reduces the insider and social engineering threats.
Comex has an enduring collaboration with Oberthur Technologies since several years. Oberthur is one of the world leaders in providing smart card based solutions, software, and applications.
In addition, Comex is a reseller of high-performance firewalls and anti-spam solutions. This complement enables Comex to deliver complete plug-and-play solutions to its customers.
Comex is active in the following three main business areas: Data Security, Computer Communication and Computer Systems.
Comex Electronics AB has an integrated quality and environmental management system. The quality management system is certified according to SS-EN ISO 9001:2008 and the environmental management system according to SS-EN ISO 14001:2004.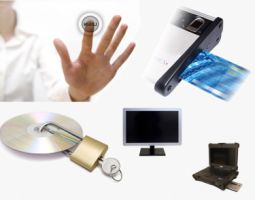 Comex Electronics AB
Tumstocksvagen 11 B, SE-187 66, Taby, Sweden
+4686308230
+4686301271
info@comex.se