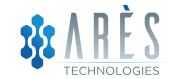 Categories
Electrical, Electronics & Electro-optics
Mechanical, Electro-mechanical, Hydraulic and Pneumatic components
Metal Processing, Parts & Components
Services (R&D, training, engineering, consultancy, …)
Ares Technologies is the reference subcontractor in the design and manufacture of embedded systems for highly constrained environments.
Our design office helps you design products adapted to your needs while remaining compliant with the particular requirements of the defense sector.
We integrate the constraints of industrialization and cost by putting at your disposal our transversal skills in mechanical and electronic engineering.

We control the entire manufacturing process on our secure site, in particular; sheet metalworking, welding, machining, surface treatment, painting, electronic integration, wiring and testing.
50 YEARS OF INNOVATION, SERVING THE BIGGEST INDUSTRIAL GROUPS

Since 1967, Ares Technologies has designed and manufactured embedded systems for installation in the most challenging environments. Recognised for its expertise and its high level of technical knowledge, Ares Technologies is the preferred partner of the defence industry's biggest customers.

The expertise of its design offices and its detailed knowledge of metal working and the integration of electronic components make Ares Technologies a unique service provider, capable of supporting you at different stages of your projects and even offering comprehensive solutions.
Ares Technologies
18 Rue de l'Industrie, 60000, Beauvais, France
info@ares-technologies.fr