Last Update
September 10, 2018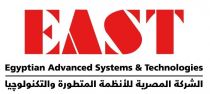 Categories
IT, Computing and Software
Egyptian Advanced Systems & Technologies (EAST) is a solution provider, software developer, system integration in the field of PC-based data acquisition and measurement automation. The company serves different industry sectors, including Aerospace, Military & Defence, Automotive, Public Safety, Oil & Gas, ICT, Logistics, Research & Development and Food Industry. EAST has developed to date Technologies, Automated Systems, Air Navigation & Communication Systems, as well as Trusted Identification solutions.
Since late 1990s, EAST has been working in National Instruments (NI). NI provides software interface and data acquisition hardware enabling software developers to interface with physical measurements. Utilising storage, processing and programmability of PCs, EAST develops the software and integrates customised solutions for its customers.
In 2000, EAST was one of the first companies in the Middle East Approved as NI Alliance Partnership. In 2015, EAST has become member of NI Alliance Partner Network (Solution Provider, Software Developer and System Integrator). EAST is also member and participant in the programs of the following organisations: German Chamber of Industry and Commerce (GACIC), Industry Modernization Centre (IMC), Chamber of Information Technology (CIT), Information Technology Industry Development Agency (ITIDA), Egyptian Information, Telecommunication and Software Alliance (EITESAL).
Egyptian Advanced Systems & Technologies (EAST)
3 El Obour Bldgs., Salah Salem Str., 11371, Nasr City, Cairo, Egypt
+20 224 023 512
+20 224 011 161
m.saleh@eastautomation.com