Last Update
September 13, 2018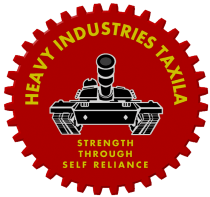 Categories
Composites, Plastics & Rubber
Infrastructure, Construction & Civil Engineering
Maintenance Repair Overhaul and Logistics Support
Mechanical, Electro-mechanical, Hydraulic and Pneumatic components
Metal Processing, Parts & Components
Military, Tactical, Logistic Support Vehicles & related equipment
Services (R&D, training, engineering, consultancy, …)
Heavy Industries Taxila, was envisaged in the early 70's and its first production unit i.e. Heavy Rebuild Factory (T-series) went into production in 1980. This was followed in the early 90's by a number of other factories and today HIT has grown into a military industrial complex which consists of Six Major Production Units, Support Facilities and Administrative Establishment.
The Heavy Industries Taxila is a major defence, military contractor, engineering conglomerate, and military corporation located in Taxila, Punjab,Pakistan.
The HIT is noted as being one of the largest defense contractor and has grown into a military industrial complex since its foundation 1971. The HIT promotes, markets, engineers, develops, and undertakes heavy engineering works for Pakistan's military and for the civilian law enforcement agencies.
Besides developing the heavy works, the HIT also provides military gears for Pakistan's military, building krytron and developing technology involving the solid-state lighting.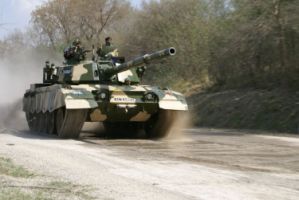 Heavy Industries Taxila
Taxila Cantt, District Rawalpindi, Maragalla Hills, Pakistan
+ 92-51-9315333 + 92-51-9315029
+925 156 130961
dmnp@hit.gov.pk