Categories
Other Aerospace, Defence and High Technology related companies
JAMJOOM HOSPITAL SUPPLY (JHS) and JAMJOOM MEDICAL INDUSTRIES (JMI), have pioneered the distribution and manufacture of disposable medical items in the Kingdom of Saudi Arabia and throughout the gulf region.
Since its establishment in 1977, JHS has served the needs of the medical community in the gulf, earning a reputation for high standards of reliability and quality of service. JHS offers a range of several thousand products, with distribution centers in Jeddah, Riyadh, Al Khobar, Dubai (UAE) and Cairo (Egypt). In addition to marketing JMI products, JHS has the exclusive agencies in the Kingdom for several international manufacturers, including Nellcor, B.BRAUN USA (McGaw), Viamed and Gardenia.
JMI was chartered in 1985, a branch company of JHS, with the aim of manufacturing medical disposable products to the highest international standards. JMI has invested in state-of-the-art machinery and clean room technology, building an enviable reputation for quality reflected in the international accreditation and recognition of its product. JMI products are now sold in many countries worldwide, including the United States, United Kingdom, and South Africa.
In 1997, JMI successfully acquired ISO 9001:2000 (Quality Management System) certification. In addition, JMI has been certified as meeting the requirements specified in US Federal Standard 209E and proposed ISO Standard 14644U-1 for clean room In 1998, JMI was awarded the 26th International Trophy for Quality from Europe and the Golden America Award for Quality from the USA.
The strategy of JHS and JMI is to remain the major producer-supplier of local and imported medical disposable products in the kingdom. As part of this strategy, JMI is continually investing in new equipment and technology and is currently acquiring two factories in Jeddah in order to expand its product lines. In addition, as part of their ongoing commitment to quality management, JHS and JMI are currently investing half a million dollars to upgrade their Management Information System (MIS)
.
JAMJOOM HOSPITAL SUPPLIES AND JAMJOOM MEDICAL INDUSTRIES recognize the importance of quality and service - using the right people, machinery and products to provide high quality products and after-sales care. Its aim is to provide Saudi Arabia, the Gulf, and humanity in general with only the best.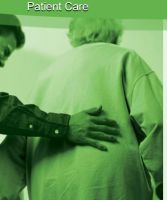 Jamjoom Medical Industries Co. Ltd.
P.O. Box 9158, 21413, Jeddah, Saudi Arabia
+96626370453
+96663807727
jamjoom@jamjoom.md