Categories
C4I, Communication Systems
Services (R&D, training, engineering, consultancy, …)
Since its foundation in 1982 as an engineering and management consultancy company, Jasmine International quickly entered telecommunications and has since been at the forefront of the development of telecommunications in Thailand and its neighbouring countries. Until recently, it was primarily a major turn-key contractor in telecommunications projects for government agencies and state enterprises, particularly the Telephone Organization of Thailand and the Communications Authority of Thailand.
After a major restructuring in early 1997, Jasmine International has become a holding company for all concessions acquired by the group, deriving steady and profitable incomes from these concessions, as well as from other companies within the group.
As a result of recent restructuring and new acquisitions, the firm is poised to become a fully-integrated Internet Service Provider. Through its subsidiaries, Jasmine has control of extensive Internet infrastructure including access to outside gateways and high-speed links to important hubs. Building upon these assets, the firm is continuing to construct the most comprehensive Internet Protocol network in Thailand, which will provide the highest quality transport network for IP data within the country and to and from overseas.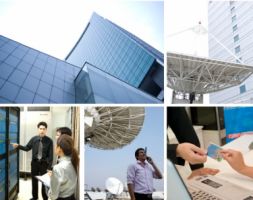 Jasmine International Public Company
200 , 29 th-30 th Floor , Moo 4 , Chaengwatana Road , Pakkred District, Pakkred Sub-district, 11120 , Nonthaburi, Thailand
+66021003000
+66021003150