Last Update
October 24, 2016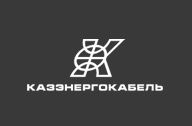 Categories
Composites, Plastics & Rubber
Electrical, Electronics & Electro-optics
Mechanical, Electro-mechanical, Hydraulic and Pneumatic components
Metal Processing, Parts & Components
«KazEnergoKabel» JSC, was established in accordance with the Decree of the President of the Republic of Kazakhstan «On development and conversion of the defense industry», the program of processing industries development, approved by the Cabinet of Ministers of the Republic of Kazakhstan and included in the list of priority investment projects. The factory is located in the center of the industrial region of Kazakhstan. The factory has all the necessary infrastructure as modern buildings: production, administrative, storage, as well as the domestic housing and various auxiliary facilities. The factory is equipped with advanced production and processing equipment.
The factory started to produce the first batches of products, mostly bare wires in 1994, at the same time conducting the construction of the factory buildings. In 1999 the factory started the industrial production of cable and wire products of the limited range. Today «KazEnergoKabel» JSC is the largest domestic manufacturer of cable and wire products with the range of more than 7000 items.
Today «KazEnergoKabel» JSC provides customers with a wide range of products: power, control, telephone cables; installation, air, trolley, telephone wires; wires for industrial blasting; telephone wire distribution for radiofixation of rural telephony; as well as: installation of water immersed electric motors; steel stranded air power electrical transmission lines; heating; with steel suspension cable and others.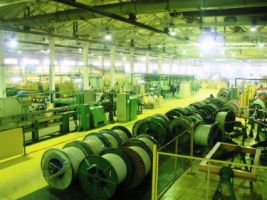 KazEnergoKabel JSC
140000, North Industrial Zone, Pavlodar, Kazakhstan
+7 (182) 396 653
+7 (182) 396 557
kazkabel@kazkabel.kz