Last Update
October 26, 2017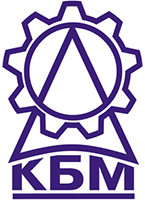 Categories
Maintenance Repair Overhaul and Logistics Support
Services (R&D, training, engineering, consultancy, …)
Weapons & Ammunition
The joint stock company «Research-and-production corporation «Konstruktorskoye byuro mashynostroyeniya» (JSC «RPC «KBM») is a major design, research and production centre engaged in development, manufacture, tests, and other activities of end-to-end creation of armament and military hardware of various types.
JSC «RPC «KBM» is the prime developer of guided weapon systems in four armament fields: Man-portable Air-Defence Systems; Antitank Guided Weapon Systems; Tactical Ballistic Missile Systems; Active Protection Systems.
Research, design and manufacturing potential of JSC «RPC «KBM» is based on highly skilled personnel, production facilities, unique testing assets, simulation software and hardware, streamlined logistics. The company enjoys reliable decade-long well-arranged relations with its partners, series-production factories. Design and manufacturing divisions (including the test range) provide for non-delay implementation of the closed-loop product cycle: "development - manufacture - trials".
Design departments (DP) - They are the pivot of the company tasked with designing in four research and development areas, preparation of design and scientific and technical documents, conducting research and experiments, arranging tests of articles and their subsystems, warranty supervision, and post-warranty service for the user. Design departments include scientific and technical sub departments for R&D work in four major armament fields, design sub departments, test division; department for import and export of special equipment and services, technical planning sub departments, sub departments for technical supervision and advance developments. The test basis of JSC «RPC «KBM» includes a test division and an assembly and filling section.
Test division (TD) - The area of the test division is 3580 hectares, the line-of-sight shooting distance is 4km. The safety margins are 3km in downrange, 1 to 2km in cross-range.The test range is outfitted with up-to-date trajectory measurement instruments, telemetry stations, on-board recording devices. The test range infrastructure provides for supply of electrical energy, communications, launch sites and covers for personnel required for safe working conditions. Mechanical test benches and conditioning chambers provide for testing samples in environments corresponding to various climatic zones and operational requirements.
Assembly and filling section - Equipped in compliance with regulations and norms for electric and fire safety, this production section is arranged in two blocks and provided with detached cubicles for dangerous process operations and electric checks, hoisting tools. The test range and the assembly and filling section are entered to the State Register and certified for safety compliance.
Manufacturing facilities - The manufacturing facilities ensure production of new prototypes, refinement of production methods for implementation in series production, preparation for and mastering of series production of articles, manufacture of mock-ups, test benches/rigs and special production and test equipment; they include metal cutting, chemical, blank and fitting productions, workshops for press forming, rolling-off, welding, casting, heat treatment, check and measurement laboratory, mechanical test laboratory.There are storage rooms including those for storing military hardware and transport service for freighting dangerous cargoes.
Company services - They provide for successfully solving tasks pursued by the company and include: human resources (HR) service responsible for the company's personnel policy, provision of the company with highly qualified staff, their training and skill growth; security service whose mission is to protect state secrets and confidential data; quality control service tasked with validation of the company's quality system compliance with international quality management systems; economic and financial planning in charge for distribution of the company's financial resources.
KBM develops its business relations with leading companies in Europe, Asia, Africa and Latin America. KBM products are supplied to more than 60 countries worldwide. KBM is a sine qua non participant in prestige international defence exhibitions.
ACTIVITIES
As stipulated by Russian laws, JSC «RPC «KBM» is entitled to carry out foreign economic activities through a state mediator, open JSC Rosoboronexport. Through JSC Rosoboronexport, JSC «RPC «KBM» performs its foreign economic activities covering the following military products:
Contracted research and development works with the view of creating and upgrading armament and military hardware from the following areas: air defence missile systems; antitank guided weapon systems; tactical ballistic missile systems; active protection systems; export deliveries of weapon systems and their components; transfer of licences for manufacture of armament and military hardware and technical support to establish that manufacture; creation and upgrading of assets intended for armament and military hardware manufacture and repair; training of foreign engineers and technicians; delivery of technical documents (incl. standards and specifications) for repair and use of military products; warranty supervision and post-warranty service, control technical certification of armament and military hardware available with the customer.
The company has established warranty supervision and post-warranty services for weapon systems developed by JSC «RPC «KBM» and delivered abroad.
KBM
42, Okskiy prospekt, 140402, Kolomna, Russia
+74966163468
+74966155004
kbm-kbm@mail.ru