Last Update
August 17, 2023

Categories
Maintenance Repair Overhaul and Logistics Support
Mechanical, Electro-mechanical, Hydraulic and Pneumatic components
Metal Processing, Parts & Components
Raw Materials
Ships, Vessels, Submarines & related equipment
Byelkamit, employs 500 professionals, including 50 qualified welders certified by ASME, Level III and Level II inspectors for nondestructive testing.
General fabrication area – 11,7774 hectares, including 44 664 m2 of covered workshops.
Annual manufacturing capacity is about 2 500 tons of vessel equipment, including certified pressure vessels and substandard equipment, and over 15 000 tons of steel structures as the constructional steel so as the prefabricated storage tanks.
In September 2011, LLP "Byelkamit", LLP "AtyrauNefteMash" (Atyrau city), and "First Montana Technology" (Slovakia, Gbely City) became a single holding company named "SGT Group". A wide range of manufacturing capabilities and different geographical position of the three plants allows satisfying the needs of oil production companies in the supply of complex large-scale equipment and further after-sales service.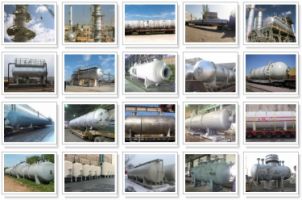 LLP "Byelkamit"
348/8, St.Tashkentskaya, Auezov district, 050061, Almaty, Kazakhstan
+7 (727) 250 33 56
+7 (727) 250 33 58
byelkamit@byelkamit.kz