Last Update
July 10, 2019
Categories
Electrical, Electronics & Electro-optics
IT, Computing and Software
Radar, Sonar, Navigation, Targeting, Surveillance
LuxSpace Sarl is a leading European company in the area of Automatic Identification System (AIS) vessel tracking. The Automatic Identification System (AIS) is system for the automatic exchange of navigational data between ships, coastal stations and satellites. AIS is deployed on all commercial ships and enables the identification, localisation and tracking of vessels around the world. Since 2009 LuxSpace offers - in cooperation with ORBCOMM - global AIS data services to institutional and commercial customers worldwide.
The LuxSpace AIS data service enclose the provision of a combined AIS data set, i.e. the combination of terrestrial and satellite AIS data feed. The combination of both sources provides a seamless global coverage of all sea areas and the delivery of vessel position reports covering most harbours worldwide, along coastal regions and at high sea.
LuxSpace's clients are institutional users in Europe, such as the European Maritime Safety Agency (EMSA), European Fishery Control Agency, Frontex, national marine forces and a growing number of commercial customers in the maritime sector.
The company's customers are using satellite AIS data in a wide range of applications including:
Maritime Surveillance & Security: AIS data is an important pillar for generating a recognised maritime picture Maritime, for monitoring vessel traffic and to identify and react to anomalies at sea such as suspicious movements, route deviation and other unusual behaviour.
Fishery Control: Providing access to timely, accurate vessel data is key in supporting fisheries management, operational compliance programs and enforcement of fishery regulations.
Vessel monitoring: AIS data is a mean to monitor vessel activity worldwide. Complete, reliable and cost effective information is used by maritime and logistic industry for a number of applications, ranging from simple ship tracking, fleet monitoring up to the compilation of business intelligence information.
Since 2008, LuxSpace is ISO 9001 certified.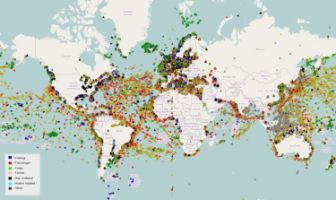 LuxSpace Sarl
SES Business Center 9, rue Pierre Werner, L-6832, Betzdorf, Luxembourg
+352 267890-4000
+352 267890-4049
info@luxspace.lu