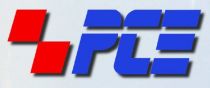 Categories
IT, Computing and Software
Electrical, Electronics & Electro-optics
Services (R&D, training, engineering, consultancy, …)
Marine Electronic Center Ltd. (PCE d.o.o.) owns two business buildings and few facilities for a total area of about 7000 square meters, employing 75 people. The company is certified ISO 9001:2008 (No. CR 16965 Q) by Bureau Veritas (BVQI).
PCE has two centres, an electronic centre and a manufacturing centre.
The electronic centre's main areas of activity include: Naval combat information and weapon control systems; C3I systems; Naval internal and external communication systems; Secure communication devices and systems; Ship's inertial navigation, hydro-acoustic and radio-navigation systems.
In these areas, Electronic centre is capable of: Developing and manufacturing products and systems according to user demands; Projecting and installation of electronic systems on ships and other objects; Servicing electronic systems on ships of all assignations and in all shipyards in the country and abroad; Integration of electronic systems (hardware and software) of different manufacturers and technologies; Technical maintenance of electronic systems on floating and terrestrial objects; Measuring, regulation and fixing of gauge instruments of electrical parameters in the frequency range up to 26 GHz; Testing of electromagnetic compatibility of electronic devices; Training of specialized maritime experts in usage and maintenance of electronic systems.
The manufacturing centre has a department total area of about 3500 square meters and is consisted of 4 main departments: Production plants; Tool room; Warehouse; Infrastructural plants.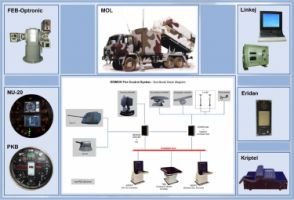 Marine Electronic Center Ltd.
Zrinsko-Frankopanska 209, Split, Croatia
+38521495622
+38521495679
pce@pce.hr