Last Update
November 21, 2016
Categories
Electrical, Electronics & Electro-optics
IT, Computing and Software
McKay, was established in 1936 and is a multi-disciplined electro technology company providing superior industrial and marine services. McKay is ISO 9001 certified and has a comprehensive health and safety system with ACC WSMP accreditation.
McKay prides itself on being able to undertake almost all aspects of electrical projects in-house, including:
Electrical design and engineering;
Control and automation system design and integration;
Software development;
Marine shore power converters;
Integrated monitoring, alarm and control systems (IMACS/AMS);
Electrical and instrumentation installation;
World-class switchboard design and manufacture;
Through-life support.
McKay is proud to have worked with a wide variety of clients from many industries throughout New Zealand, the Pacific Islands and internationally.
These clients include:
ADM Shipyards,
UAE;
BAE Australia;
Carter Holt Harvey;
Derecktor Shipyards,
USA; Fonterra;
Hamilton City Council;
Juken Nissho;
New Zealand Ministry of Defence;
New Zealand Refining Company;
Pendennis Shipyards,
UK;
Royal New Zealand Navy;
South Waikato District Council;
Whangarei District Council.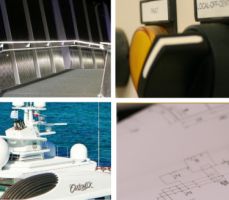 McKay
38 Water Street, Whangarei, New Zealand
+64 9 470 1910
+64 9 438 3429
info@mckay.co.nz