Last Update
August 21, 2019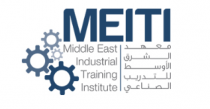 Categories
Metal Processing, Parts & Components
Services (R&D, training, engineering, consultancy, …)
Training & Simulation
The Middle East Industrial Training Institute (MEITI), previously known as Middle East Industrial Training Centre (MEITC), is a multifaceted establishment with business in Abu Dhabi, UAE. It was founded in 2002 primarily for the Training and Certification of local and international students from Nondestructive Testing and Welding Industries. The MEITI is also specialized in the provision of various technical courses and training programs that are designed and conducted in accordance with the International Standards. It aims to provide an optimum support to the fast-growing industries to which it caters, by making the trainings available to their personnel and prospective manpower. It is established to develop the technical expertise of all its trainees and students, thereby providing the Fabrication, Construction, and Inspection with efficient and reliable human resources.
The aim of the Middle East Industrial Training Institute is to provide its clients with educational programs that are established on the highest standard of quality and integrity, and are recognized locally and internationally.
In 2006, the MEITC obtained an accreditation from American Welding Society and became AWS Accredited Test Facility. AWS Recognized the MEITC as a Certified Welding Fabricator, Educational Institution Member, Participating organization to the AWS SENSE Program and International Agent to AWS Certifications.
In 2007, the UAE Ministry of Education in Abu Dhabi recognized the MEITC as an accredited Training Institute (MEITI). The MEITC was then re-branded as Middle East Industrial Training Institute (MEITI).
MEITI currently maintains a membership with various international technical such as American National Standard Institute (ANSI), American Society for Nondestructive Testing (ASNT) and American Welding Society (AWS). It has also established partnership with companies and training institutes in different countries to extend the reach of its programs and services.
MEITI is ISO 9001:2008 certified services supplier, a certification that reflects its commitment to maintaining internationally accepted standards as part of its service excellence.

MIddle East Industrial Training Institute
P.O. Box 33229, Abu Dhabi, United Arab Emirates
+971 2596 5751
+97125827994
info@meiti-uae.com