Categories
Electrical, Electronics & Electro-optics
Services (R&D, training, engineering, consultancy, …)
Maintenance Repair Overhaul and Logistics Support
Milipol Corporation is the new name of the company Combat Corporation, which was established in 1992 as a 100% privately owned company and over the past 18 years has gained and has maintained its position as a prime supplier of military and law enforcement products to the Hungarian authorities. Its work is carried out under full licensing of the Hungarian government for activities in the field of export, import and manufacture of defence related goods.
Milipol Corporation represents more than 70 international companies and has been involved in some of the largest Hungarian procurement projects of the Hungarian Police Headquarters, the Hungarian Defence Forces and literally all the uniformed services. The scale of the projects varies from small procurement tenders to larger scale national investment projects. It is currently short-listed in several important procurement tenders both for supply of goods and of services.
Milipol Corporation has adapted to the changing customer and market requirements. Consequently it has moved from its original vocation as a trading company, to develop and strengthen its portfolio as a systems integrator of complex military and law enforcement solutions. The company now is capable of acting as a single point of reference for complex and comprehensive projects.
Milipol Corporation regularly coordinates local logistics services and if needed can provide spare parts, training or technical assistance for the systems delivered.
Milipol Corporation is AQAP 2120:2006, MSZ EN ISO 9001:2009 certified, is a Qualified NATO Supplier, an "ITAR" registered supplier and a "TRACE" member. NCAGE code: 1208V, NAMSA Source Code: 4000052785, Milipol Corporation is a qualified company for elaborating, processing and storing of secret NATO documents. Milipol Corporation is a member of American Chamber of Commerce.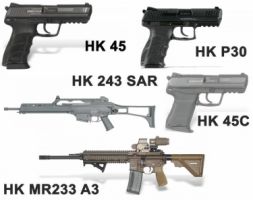 Milipol Zrt.
Elnök utca 1., 1089, Budapest, Hungary
+3612101749
+3613345563
webshop@milipol.hu