Last Update
December 21, 2021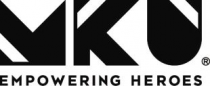 Categories
Aircraft, Helicopter, UAV, Spacecraft & related equipment
Ballistic Protection
Composites, Plastics & Rubber
Military, Tactical, Logistic Support Vehicles & related equipment
Ships, Vessels, Submarines & related equipment
Textile, Individual Equipment, Clothing
MKU is a leading manufacturer of Protection & Surveillance equipment, namely Ballistic Protection equipment for personnel along with land, air & sea platform systems and Electro Optic devices.
With over 25 years' experience, MKU is trusted by 230 forces including NATO & UN, in 100+ countries, having provided protection to 1.5 million soldiers globally and designed & delivered 2000+ armour solutions for variety of platform systems.
It has a repository of over 1000 armour solutions against threats from bullets, fragments & stab.
Personal Protection: Body armor, Helmet, Demining gear & shield.
Platform Protection: Integrated Armor for Land Vehicles, Aircrafts & Naval Vessels.
Electro-optics: Thermal Devices, Night Vision Devices & Day Optics.
MKU has 2 manufacturing units in India & 1 in Germany. Its R&D center includes a Ballistic Testing Lab in Germany which can test as per international standards.
Its quality management systems conform to ISO 9001 & AS 9100 and it also has ISO 14001 certification.
PLATFORM ARMOURING
Platform armouring – land, air & sea platforms
… a system house for ballistic protection systems
Governments are increasingly burdened to provide protection solutions to personnel engaged in air patrolling and ground troop air cover operations. Aircrafts need to be protected from infantry weapons in combat zones and terrorist threat areas. Maritime patrolling vehicles in high seas are equally threatened by insurgent terrorists, sea pirates and high sea combat scenarios where canon fire, heavy machine guns and fragmentation pose a major threat.
MKU GmbH, Germany is a MKU group company which specialises in design, production and integration of systems and subsystems of armouring solutions for protection of aircrafts (fixed/rotary winged), marine vessels, land vehicles and special objects. MKU GmbH is a registered NATO supplier since 1993 and confirms to the Lloyds Marine Quality System.
Integrated services and solutions
MKU offers full services with regards to integration of armour into structures of marine vessels, aircraft and land vehicles. It also offers project management for the entire life cycle of the platform solution. MKU actively participates in R & D projects with governments and suppliers of high-tech specialized ballistic materials.
*For further information on Platform Integration products & services please visit www.mku.com

HELMETS
MKU is one of the largest manufacturers of helmets in the world. Helmets from MKU are designed and manufactured to offer maximum protection and comfort to the wearer. They are capable of offering protection in nearly all environments and applications against the latest threats prevalent today. They are tough, durable, reliable and reflect state-of-the-art technology.
BOLTFREE*
Enhanced protection
Boltfree helmets from MKU feature a shell which has no holes or bolts. The nodrill concept not only provides enhanced comfort but also increases protection against ballistic threats. Boltfree helmets are available in both, PASGT and ACH shapes.
G-Factor*
The lightest helmet in the world
G-Factor from MKU is the world's lightest ballistic helmet, weighing in at 1Kg. It is water-proof, corrosion resistant and UV resistant. G-Factor is available in both PASGT and ACH configurations and is compatible with a host of modern communication equipments and NVDs.
*For other models of MKU helmets please visit www.mku.com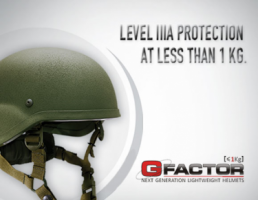 BALLISTIC JACKETS AND OVER VESTS
MKU offers a variety of ballistic jackets and vests for various applications and usages that meet the required threat levels adequately and effectively. At the same time they are comfortable to wear. These high performance jackets and vests are capable of providing protection levels upto NIJ level IIIA, allowing unrestricted movement to the user.
Due to its advanced technological base and expertise with various ballistic materials, MKU is uniquely capable of processing both polyethylene and aramids alone or in combination to provide optimum performance in its jackets and vests.
MKU's in house design and manufacturing expertise enable it to offer customised solutions to its customers, for practically all types of perceived threats.
INSTAVEST*
Instant Release Armour Vest
Instavest from MKU is ideal for situations like emergency evacuation of sea vessels during tactical operations in hostile terrains, when a soldier has to swim or wade through or when he faces a near drowning situation, when medical personnel need to treat wounded soldiers etc.
It is a snap on and off quick release MOLLE type ballistic over-vest with a world-beating new system that disengages the vest in less than one second from the body of the soldier
when required.
COMPLETAR*
Complete Body Protection
COMPLETAR, from MKU, is designed to provide complete protection to a soldier's body. Its unique design provides protection against handgun ammunition in the torso region and protection against rifle fire to the vital organs of the body including the neck and groin regions.
COMPLETAR consists of curved Armour Plates for groin and front torso, a flat rectangular insert for the back torso & three dimensional inserts for the neck & collar, which do not restrict body movement and are easily detachable.
*For more models of ballistic jackets and over vests from MKU please visit www.mku.com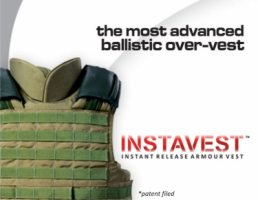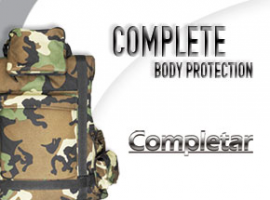 UP-ARMOUR INSERTS
At times, when threat levels change from handguns to heavier types of ammunition such as rifle bullets and more penetrating types of ammunition or even stabs, ballistic jackets and vests need to be up armoured with suitable lightweight protection to provide optimum protection.
MKU offers protection against the latest threats through its Armour Plates which are lighter, advanced and cost effective. It employs the best raw materials in the world to manufacture these Armour Plates. Armour plates from MKU are tested and certified by some of the leading laboratories and test centres in the world including HP White Labs (USA), TNO (The Netherlands), Terminal Ballistic Research Laboratory, Mellrichstadt Ballistic Laboratory (Germany) and Banc Officiel d'Epreuve de Saint Etienne (France).
Polyhshield+
Enhanced light weight protection
Polyshield+ Armour Plates from MKU are manufactured using the most advanced materials and special techniques. These plates offer better trauma absorption and are lighter than regular Polyshield plates by upto 10% for equal protection levels.
This reduction in weight enables the soldier to carry more equipment, weight or ammunition depending on the mission. They are resistant to UV radiations, water, sunlight & temperature changes.
Cerazone +
Higher Level of Protection
Made using highly mass efficient ceramics like Silicon Carbide (3.05 g/cm3 ) & Boron Carbide (Density 2.52 g/cm3 – the third hardest material known to man after diamond and cubic boron nitride) strike faces, Armor Plates from MKU offer enhanced protection at lighter weights than the Cerazone Armor Plates while retaining all their other benefits. These Armor Plates are ideal for all weight critical applications and comfort during prolonged use.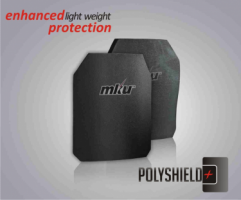 BALLISTIC SHIELDS
Ballistic shields are primarily used by law enforcement agencies to control riot situations and anti-terrorist activities. MKU ballistic shields are capable of providing protection against handguns, shotguns and submachine guns. The shields used for rifle protection are heavier and thicker and are usually mounted on wheels for easy mobility.
MKU's high performance ballistic shields are ergonomically designed to maximise easy handling and lasting usage experience to the end customers. Developed with the latest high performance ballistic material technology, these shields are approved and tested as per established international standards.
BOMB BLANKETS
MKU's Bomb Suppression Blanket is a unique product that provides emergency protection against blasts and fragments in event of an explosive device detonating before it can be neutralised. It is effective against most pipe bombs, hand grenades and fragments caused by pressure or electrical explosions.
The Bomb Blanket can also be used as a temporary portable barrier for VIP's, on windows or in place of several shields to protect the police in barricade situations. Other uses include protection of petrol explosives or grenades stored near probable explosion hit areas.
Made from a combination of anti-ballistic materials and encased in a water repellent black polyamide cover, the bomb blankets can be customised to meet specific threat requirements. These bomb blankets are light enough to be carried by one person.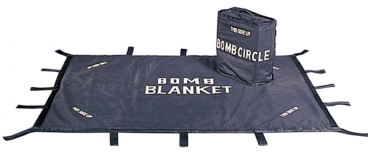 DE-MINING SUITS & GEAR
These are especially designed for personnel who are engaged in mine breaching and clearing operations. MKU de-mining suits not only protect against projectiles and high velocity fragments, but also against overt pressure and intense heat in close proximity of explosive detonation.
These suits employ high-tech materials for defeating multiple-threats.
MKU de-mining suits are ultra-light and flexible as they are manufactured from non-woven fragment resistant material.
* For all models of MKU De-mining suits please visit www.mku.com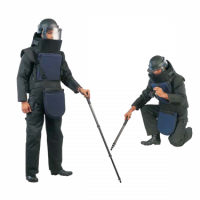 VEHICLE PROTECTION
Threat levels for operational vehicles and other platforms are on the rise throughout the world. In such conditions both military & civil platforms can be confronted with a variety of ballistic & IED threats. In modern times as this, a good and integrated defence plan includes use of speciality armour, specifically designed to form protective structures to keep personnel carriers, combat vehicles and high value assets safe from these threats.
MKU offers Light Weight precision cut composite panels & kits for vehicle protection. It also offers armouring & integration solutions for Land, Air & Sea platforms.
Flexible Panels
The ever evolving nature of vehicle design is, perhaps, the biggest challenge to the manufacturers of ballistic protection. Steep and curvy contours necessitate the need for adaptive material that traces every inch of the automobile surface without compromising on protection levels.
Flexar from MKU is an innovative material that not only provides reliable ballistic protection but is also highly adaptive to the contours of the vehicle making retrofitting a much easier task. Flexar is corrosion & chemical resistant, water repellent and can perform in high temperature zones.
It is suitable as a 'Fragmentation Blanket' for floors and backs of the vehicle seats. It also acts as an excellent backing material to ceramic armour panels. For flat applications, such as vehicle floors, quilted layers of aramid fabric are preferable to Flexar.
* For complete range of LWAS Solutions please visit www.mku.com

UNMANNED AERIAL VEHICLE SYSTEM (UAVS)
Units and sections of all armies of the world have an area of influence and an area of interest which needs to be kept under constant surveillance. Ground based surveillance devices have limitations due to line of sight and communications.
In such a scenario the capability to process and receive real time information becomes highly critical. UAV's from MKU provide this edge to the armed forces at the tactical and strategic level. MKU manufactures Unmanned Aerial Vehicle Systems suited specifically for the Armed Forces.
* For detailed information on TERP-2 please visit www.mku.com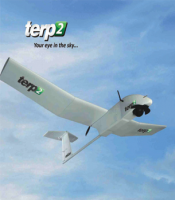 RESEARCH & DEVELOPMENT
Research and Development practices followed at MKU have probably been one of the biggest drivers for its success in recent times, they play a pivotal role in our development. MKU has constantly managed to outperform itself through the research and development being conducted at its development centres in India and Germany.
At MKU we believe that safety should never be compromised. A soldier's life is one of the most precious assets at the warfront. Soldiers wear MKU equipment to brave the odds and harsh life threatening realities of the battle front. Their trust in our equipment imbibes a deep sense of responsibility at MKU, this further inspires us to provide them with the most advanced, unfailing and state of the art ballistic protection so that they return unscathed from the war zone.
Research and Development practices followed at MKU have been one of the biggest drivers for its success in recent times, they have played a pivotal role in its development. MKU has constantly managed to outperform itself through its research and development initiatives. Constant innovations and enhancements are made to products for better functionality as a result of its constant dialogue and close interaction with end customers.
From being a technology enabled company, MKU has graduated to become a technology driven company. It has set up dedicated design & development centers for its Armor division at Kanpur (India) and Sittensen (Germany) in order to constantly evolve innovative solutions for newer evolving ballistic threats. The German unit also has an in-house ballistic testing facility which allows MKU to better respond to unique customer demands and also evolve improved ballistic solutions. The UAVS division has its design center located at Noida (India) which has access to state of the art equipment to constantly test and improve the various product offerings.
MKU maintains bi-directional dialogue and knowledge exchange channels with leading ballistic raw material manufacturers, which give it access to a vast pool of collective knowledge base helping its design and development team to constantly evolve newer & better solutions to meet the most stringent customer specifications. MKU continually works in the most effective way to improve performance of its products by pro-actively identifying events and avenues from where further knowledge can be accessed.
CUSTOMISED SOLUTIONS
MKU believes in maintaining a distinct & close interface with all its customers. It works closely with them to understand their exact requirements and application environments.
The vast reservoir of knowledge of the best raw materials, components & the latest manufacturing technologies, a keen understanding of the latest threats & the requirements of modern combat, an in-house design centre which understands the requirements in both, mature and emerging countries helps it to suggest & offer the most discerning and apt solutions to them.
INFRASTRUCTURE
MKU's infrastructure spans across 2 units in India and 1 in Germany. Units 1 & 2 are located at Malwan & Rooma near Kanpur. Unit 3, located at Sittensen in Germany, is used as an off-shore production and integration facility. Together, these units cover approx. 200,000 sq. ft. (18,500 sq. mtr.) in area and house state of the art machinery and equipment .
A formidable number of heavy duty molding presses and in-house captive power plants enable the production facilities to operate un-interrupted to produce the highest quality personal protection equipment. 12 expansive daylight presses produce the some of the largest armor panels available. High precision water jet cutter further cuts and profiles these armor panels for easy retrofitting onto platforms. The CAD/CAM manufacturing processes used to produce armoring solutions unfailingly deliver armoring kits to meet stringent specifications of the end user.
Most manufacturers are limited in their knowledge or capability, MKU does not work under either of these constraints. It is a lethal combination of some of the finest manpower and manufacturing capabilities in the industry. Its huge infrastructure and large capacities more than compliment its abilities to manufacture and deliver its products within great timelines.

LARGE PRODUCTION CAPACITIES
Most manufacturers are limited in their knowledge or capability, MKU does not work under either of these constraints. It is a lethal combination of some of the finest manpower and manufacturing capabilities in the industry.
Its huge infrastructure and large capacities more than compliment its abilities to manufacture and deliver its products within great timelines.
CERTIFIED SOLUTIONS
Only the best manufacturing technology and processes are employed at MKU to deliver resilient products that meet and exceed the most demanding specifications laid down by the leading Armed and Special Forces in the world.
All products from MKU are tested & certified as conforming to the highest level of performance and compliance by the leading certification agencies across the world. It's manufacturing processes and systems are certified as conforming to standards by the DNV.

EXPERIENCE THAT COUNTS
MKU has a rich experience in the Defence industry. Its team of technically qualified young professionals, technocrats, ex-army personnel and efficient sales and customer support teams fully support its products on all fronts.
Its Management comprises of a right mix of entrepreneurial acumen and professional expertise which is further augmented with rich military experience by professionals who have served in the defense forces and understand its requirements, processes and procedures.
ACCURATE AND EFFICIENT SOLUTIONS
MKU's exposure to the vast and diverse international markets gives it an immense understanding of the global defence & security establishments, environments & applications.
This coupled with its strong technical & manufacturing capabilities gives it the required edge to offer exacting, accurate and efficient solutions to its customers.
The product development team is in constant touch with leading laboratories and maintains a continuous line of dialogue to evolve newer and innovative products & solutions.
MKU Pvt. Ltd.
13, Gandhi Gram, GT Road, Kanpur, India
(+91-512) 7102710
:(+91-512) 7102727
protection@mku.com