Categories
Weapons & Ammunition
Mechanical, Electro-mechanical, Hydraulic and Pneumatic components
New Lachaussée is a Belgian company based in Herstal (Liege) and specialised in in fine mechanics since 1830.
The company's ranges of machines are designed to produce primers, ammunition and detonators.
New Lachaussée's strength also lies in the transfer of know-how they are able to provide. 99% of their production and expertise is exported all around the world.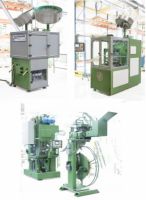 New Lachaussée
Rue de Milmort 670, 4041 Herstal, Milmort, Belgium
+3242488811
+3242488800
mail@lachaussee.com