Categories
IT, Computing and Software
Electrical, Electronics & Electro-optics
Nijkerk Computer Solutions, with operations in Belgium, France and The Netherlands is System Engineer in Industrial Computer Solutions. Nijkerk Computer Solutions is able to select sophisticated industrial technology platforms and build custom made solutions using Commercia-Off-The-Shelf - COTS - hardware and software.
Based on the extensive knowledge of Industrial Computer Technology, Nijkerk Computer Solutions has developed a wide range from services, from 3-D design capability through project management, implementations services and obsolescence management programs.
Industrial Computers - Nijkerk Computer Solutions carries a broad line of industrial computers, ranging from Shoebox solutions to 9U systems. ATX, PICMG, EPIC, PCISA , Mini ITX.
Panel PC Monitors - A complete line of industrial grade Panel PC's and LCD monitors for a great variety of environments.
Custom Made Solutions - The company has the ability and the expertise to assist clients in designing the appropriate custom made solution. They use advanced 3D-Tools to represent the design and built the prototype and production series.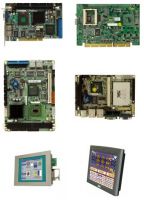 Nijkerk Computer Solutions
Romeynsweel 7, 2030 , Antwerpen , Belgium
+3235449666
+3235449901
ncs@nijkerk.be