Categories
Electrical, Electronics & Electro-optics
Mechanical, Electro-mechanical, Hydraulic and Pneumatic components
Parmley Technologies is a manufacturer of Electronic Control Panels for Military Vehicles and Harsh Environments. The company has over 20 years' experience in designing and manufacturing Electronic Control Panels and Printed Circuit Boards for military vehicles and other industrial applications in harsh environments. They are ISO 9001:2008 certified.
DESIGN
Parmley Technologies offer design services for anything from an individual printed circuit board to a complete vehicle control system. The company also provides rapid prototyping of new designs and full on-site support throughout the design and development phases including environmental and EMC type testing. Their designs currently include; Control systems for minefield clearance equipment; Hydraulic and pneumatic control systems; Electric motor control; Distributed power/can bus systems; Remote control systems.
MANUFACTURE
Parmley Technologies specialises in the manufacture of high quality and high reliability Electronic Control Panels and PCBs for use in military vehicles and other harsh environments including underwater (subsea) control systems.
MILITARY
Parmley Technologies currently supplies Electronic Control Panels to Military Markets in the UK, North America and several other European countries. They have over 100 different types of control panels installed on Military Vehicles including: Terrier (UK); Challenger II based Trojan/Titan Vehicles (UK); Stryker Vehicle (USA); Assault Breacher Vehicle 'ABV' (USA); Joint Assault Bridge 'JAB' (USA); Patria (Finland); RUAG (Germany).
INDUSTRIAL
Using their extensive military expertise the company also offers the design, manufacture and repair of industrial products required for operation in harsh environments, offering both high performance and reliability. Currently they have products successfully in use on underwater platforms and subsea Remote Operated Vehicles (ROV).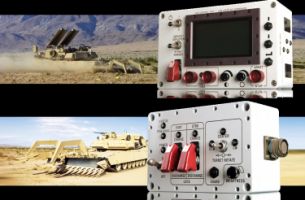 Parmley Technologies Ltd
Unit 1, Neptune Court, Orion Business Park, Tyne Tunnel Trading Estate, NE29 7UW, Newcastle Upon Tyne, United Kingdom
+441912900132
+441912802324
info@parmley-technologies.co.uk