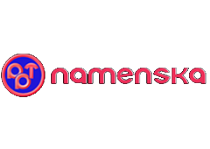 Categories
Maintenance Repair Overhaul and Logistics Support
Mechanical, Electro-mechanical, Hydraulic and Pneumatic components
Metal Processing, Parts & Components
PPT Namensk was founded in July 1972 as a part of the Hydraulics and Pneumatics Factory "Prva Petoletka" with focus on the production of devices and systems for the military industry. It currently employs 574 people highly specialized in design, technology, production, test and control.
PPT Namensk activities include:
Research, development, design, production, examination, maintenance and overhaul of hydraulic, pneumatic, and steering systems and other devices for the needs of military and civil market. The company cooperates with all the branches of the Serbian Army: Land Forces, Navy and Aviation.
PPT Namensk technological and production capabilities include:
A modern machine park for turning, drilling, grinding, willing, welding
Equipment for production, control, testing and thermal processing of highly complex and precise components
Standard and specialized testing equipment: VICKERS, MTS.
PPT Namensk a.d.
Cara Dusana 101, 37240 , Trstenik, Serbia
+38137711596
+38137713871
direktor@ppt-namenska.rs