Categories
Weapons & Ammunition
Services (R&D, training, engineering, consultancy, …)
Prvi Partizan is an ammunition factory situated in south-western part of Serbia, in the city of Uzice, 200 km away from Belgrade. Prvi Partizan has been producing ammunition since 1928, when it was founded. The company has supplied the Serbian Army and Police, many foreign Armies and it also produces hunting and sporting ammunition, that is being sold all over the world. The factory has three production facilities, employs more than 1000 workers and plays an important role in the economy of its region.
Prvi Partizan is a modern company, one of the largest of this kind in the world. The company produces over 400 types of rifle, pistol, revolver and small arms ammunition.
The production programs include:
Sporting and Hunting Ammunition
Small Arms Ammunition
APFSDS Artillery Ammunition
Equipment for Ammunition Production
Tools for Ammunition Production
Engineering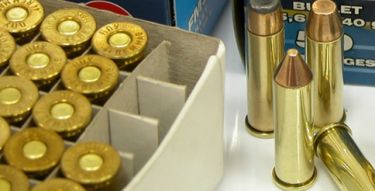 Prvi Partizan a.d.
Miloša Obrenovića 2, 31000, Užice, Serbia
+38131563442
+38131563472
office@prvipartizan.com