Last Update
September 12, 2018
Categories
IT, Computing and Software
Radar, Sonar, Navigation, Targeting, Surveillance
PT. AMARTAMEDIA INTER NUSAKOM, was established in 1998, with main focus on Telecommunication Technology, Information Technology industry and Military - Intelligence Industry; RADAR system and the integration, Telecommunication Technologies, Satellite telecommunications, Mobile telecommunications, Data-Voice-Video Technologies, RF-Radio Communication Technologies and Multimedia.
It has been building a specialization for a system integrator and development in the area of Telecommunication technologies both RADAR and Special Electronics equipment including Display Software Fusion System.
As one of the RADAR & Telecommunication System Integrator Company, PT. AMARTAMEDIA INTER NUSAKOM has been building a major strength as it relies to its three main factors, Qualified and experienced manpower and including on local support, local content based service, fabrication and Integration.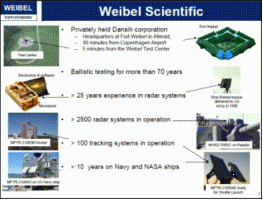 PT Amartamedia Inter Nusakom
Grand Pancoran, Jl. Catur 2AB, Tebet, Pancoran, 12870, Jakarta, Indonesia
info@ptamartamedia.com