Categories
C4I, Communication Systems
Radar, Sonar, Navigation, Targeting, Surveillance
Services (R&D, training, engineering, consultancy, …)
In accordance with the RF President Decree No. 569 dated April 28, 2004, Joint Stock Company "Radio Engineering Corporation "Vega" was assigned with the task of providing the development of key technologies in radio engineering, radar facilities, ground-, air- and space borne reconnaissance and control systems in the interests of country's economy and defense. To accomplish this task, the nine companies of the country's radio electronic complex were incorporated into the Vega corporation structure.
Today, the structure of JSC "Radio Engineering Corporation "Vega" includes twenty scientific-research, design and industrial enterprises, the majority of which have unique experience and large scientific & technical potential regarding the problems of creating science-intensive and Hi-Tech products.
The corporation head enterprise is a scientific and design organization with famous background. The central design bureau (CDB) № 17 established long-ago in wartime (October 1, 1944) was oriented to the development of aircraft radar systems and equipment. Later, the enterprise was called scientific-research institute № 17, Moscow instrument-making scientific-research institute (SRI), and since July 2003 – Joint-Stock Company (JSC) " Radio Engineering Corporation "Vega" (JSC «Corporation "Vega").
The production activities include: Air-based systems; Space-based systems; UAV systems; Aeronautic systems; Air traffic control equipment.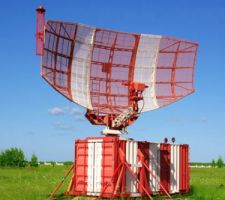 Radio Engineering Corporation "Vega"
Kutuzovsky avenue, 34, 121170, Moscow, Russia
+784992490704
+784959331563
mail@vega.su