Last Update
September 11, 2018
Categories
Electrical, Electronics & Electro-optics
Metal Processing, Parts & Components
SANGHVI AEROSPACE PVT. LTD., is a Company located in Ahmedabad and committed to the high reliability in its product, quality management system and total customer satisfaction at a competitive price, while maintaining stringent international aerospace quality standards.
SANGHVI is an ISO 9001:2000 company and has an exclusive Aerospace / Airframe wire and cable manufacturing unit started in 1991. The Company is capable to design & develop wires and cables as per customer's needs.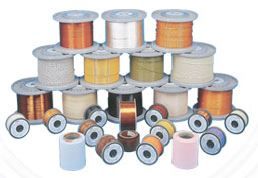 Sanghvi Aerospace Pvt. Ltd.
B/h. Lalit Warehouse, Nr. Cozy Hotel,Narol - Sarkhej Highway, Narol, Ahmedabad, India
+91 792 535 0756
+91 792 535 8738
info@sanghviaerospace.com