Categories
Electrical, Electronics & Electro-optics
Infrastructure, Construction & Civil Engineering
The Centre for Radiocommunication Services S.R.L. was founded in 1994 and is headquartered in Bucharest. The company is member of TETRA and Critical Communications Association and has branches in major towns in Romania (Cluj-Napoca, Timişoara, Deva, Bacău, Braşov, Craiova, Constanţa, Galaţi and Iasi), Berlin and Chisinau.
They have the following competencies: Turn-key project integrator; System architecture and risk analysis; Project Management; Design, implementation and integration of networks and systems; Specialized training; Maintenance and service; Programming and configuration; Consultancy; Assistance in different phases of projects; Network Management Services.
The Centre for Radiocommunication Services is certified for: ISO 9001 – quality of services; ISO 27001 – information security; ISO 14001 – environmental protection; OHSAS 18001 – health and labour security; SA 8000 – social responsibility; ISO 20000 – IT Service Management.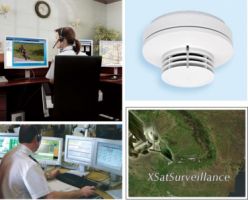 THE CENTRE FOR RADIOCOMMUNICATION SERVICES S.R.L.
3A Poligrafiei Boulevard, Floor 1, District 1, 013704, Bucarest, Romania
+40213116850
+40213116853
office@csr.ro