Last Update
September 24, 2018
Categories
Metal Processing, Parts & Components
Ships, Vessels, Submarines & related equipment
Topaz Ship Building, caters to a wide range of customers within the marine industry. The unit builds catamaran and single-hull vessels both in aluminium and steel. This business operates out of Fujairah (Nico Craft) and Abu Dhabi (Adyard). Its capabilities include building dredgers, AHTS, workboats, passenger ferries and fast patrol boats, among many others.
Topaz Ship Building has experience in building with most classification societies, and recently Det Norske Veritas, Bureau Veritas and Germanischer Lloyd. A team of engineers can also assist in developing a class notation that suits differing requirements.
Teamed with some of the world's foremost designers, Topaz Ship Building in Fujairah has made a name for itself regionally as a quality ship builder and a sound alternative to international yards.
In the Abu Dhabi floating dock facility, Topaz has the capacity to accommodate vessels of up to 2,000 tonnes, with a length of approximately 75 meters and width of about 20 meters. Apart from regular dry-docking, repair and refurbishment of vessels, Topaz can also undertake repairs alongside. Topaz has a waterfront of approximately 400 meters with a maximum draft of 5 meters.
Topaz Ship Building in Fujairah is located inside the seaport of Fujairah. The Facility is equipped with two large 120m fabrication sheds and a large outdoor fabrication area. The site is ideal for the construction of classed vessels up to 50m in length in steel, steel or aluminium hull and aluminium superstructure.
Also based at the facility is a Marine Travelift capable of lifting boats up to 40m long with a beam of up 10.2m at a weight of up to 200 tonnes.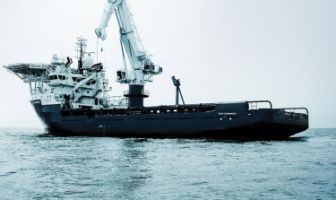 Topaz Ship Building (Nico Craft)
Level 58, Almas Tower, Jumeirah Lakes Towers PO Box 282800, Dubai, United Arab Emirates
+971 4 440 47 00
+971 4 440 47 99
topaz.world@topazworld.com