Last Update
September 29, 2022
Categories
Metal Processing, Parts & Components
Varley is one of Newcastle's oldest and most advanced engineering companies. The enterprise has consistently provided customers with innovative solutions and quality in design and manufacture for 128 years.
Varley provides a comprehensive range of services and products to a wide variety of major industries. The company's vast project experience includes working within industries such as: Defence & Aerospace; Specialised Vehicles; Electric Vehicles; Power Services; Ship Repair; Rail Services; Telescopic Towers.
Varley's work on projects large and small has earned the company a reputation; locally, nationally and internationally, as a supplier of first class work, a manufacturer of quality products and a provider of unsurpassed service.
Aerospace & Defence
Operating to ISO 9001 standards, Varley Defence & Aerospace has designed and manufactured a wide variety of land, air and sea products for military applications. Operating since the early 1980s, Varley Defence & Aerospace has built up extensive knowledge and experience in integrated deployable Shelters and Equipment Enclosures, Specialised Vehicle bodies and Trailers and Aircraft Ground Support Equipment.
Most significant contracts include: Land121 Phases 3A & 5A Vehicle Modules for new fleet of Army G-Wagons; RAAF Transportable Air Operations Tower (TAOT) Mobility Systems; Deployable Tyre Maintenance System (TMS) Shelters; F-35 JSF Landing Gear Handling Systems and Canopy Lifting Assemblies; AP-3C Orion Aircraft Docking Stations, and Mobile Work, Support and Access Platforms; Army Medium Maintenance Shelters; Assemblage Enclosures for Battlefield Telecommunications Network; RAAF Control, Command and Communications Shelters; Fit-out of MECC Expandable Shelters; Secure Office Shelters; Air Defence Vehicle Bodies.
From minor logistic support procurements to major capital acquisition projects, Varley Defence & Aerospace possess vast experience in design, development, manufacture and integration of: Deployable Shelters and Enclosures integrated with Tactical Mission Systems and Logistics Support Equipment; Specialised trailers fitted with stabilising system and elevating platforms; Specialised Vehicles Bodies and Modules; Specialised Aircraft Ground Support Equipment (GSE); Customised Storage & Transportable containers; Marine Gangways and accommodation ladders.
Varley is capable of converting innovative ideas into reality via a highly developed manufacturing skills base that covers the disciplines of: Metal Fabrication; Machining; CNC routing; Lightweight metal fabrication; Fusion Welding; Vehicle building; Mechanical Assembly; Fit-out (mechanical, electrical, data/video/audio cabling); Vehicle body/chassis building; Auto electrical 12V/24V; Electrical 240V/415V; Fibreglass and laminated panelling; Spray painting; Panel beating; Plumbing; Shipwright; Product maintenance, repair, overhaul and upgrade.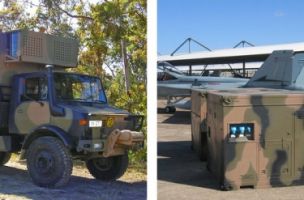 Varley
21 School Drive, New South Wales 2322, Tomago, Australia
+61 2 4964 0400
+61 2 4964 0499
qamanager@varleygroup.com / enquiries@varleygroup.com