Categories
Electrical, Electronics & Electro-optics
Composites, Plastics & Rubber
As one of Switzerland's longest-established industrial companies, Von Roll focuses on products and systems for electrical power generation, power transmission and industrial applications. Von Roll's business portfolio is divided into the following businesses:
Von Roll Insulation offers electrical insulation products, systems and services for generators, high- and low-voltage motors, transformers and other applications.
Von Roll Composites produces composite materials and parts for a variety of industrial equipment.
Von Roll Water provides solutions for process engineering tasks in the field of water and wastewater management.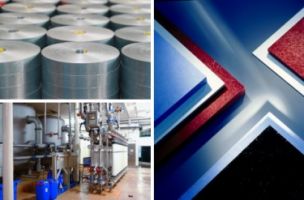 Von Roll Holding AG
Steinacherstrasse 101, 8804 Au, Wadenswi, Switzerland
+41442043000
+41442043010
cs.europe@vonroll.com