Last Update
August 11, 2022

Categories
Aircraft, Helicopter, UAV, Spacecraft & related equipment
Other Aerospace, Defence and High Technology related companies
AviaVox develops Intelligent Automatic Announcement Systems for Airlines and Airports. Even since they started, the company has worked closely with airports of all sizes, becoming the global expert in the field. The company uses the day-to-day experiences of their customers to continuously improve the functionality of their system.
Because of their thorough knowledge of operations at airlines and airports, many countries have standardised the AviaVox System as it significantly increases passengers' flow and customers' experience.
AvioVox entirely focuses in developing Intelligent Automatic Announcement Systems and Services for airports and airlines. This is their core business. The systems and services can either be used separately or combined, because the topology is modular designed.
Whatever combination is used, the application of the customer is leading how a system is used, thus making it as effective as possible. The software platform enables AviaVox to tweak and tune the parameters such that it entirely meets the expectations and requirements of the customer, whether it is an airport, airline or combined.
Throughout the years, AviaVox has developed specialised knowledge of the airport and airline operations and has taylor-made its systems and services towards the capability to integrate with the existing airport systems and operations.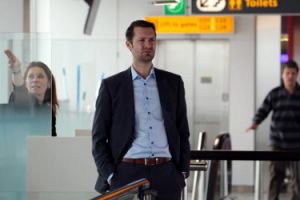 AviaVox B.V.
Hoofdweg 848, 2132 MC, Hoofddorp, The Netherlands
+31 (0)20 31 60 110
+31 (0)20 31 60 115
info@aviavox.com