Last Update
September 14, 2018
Categories
Aircraft, Helicopter, UAV, Spacecraft & related equipment
Infrastructure, Construction & Civil Engineering
NACO is a world-leading independent airport consultancy and engineering firm. The company has over 65 years of experience working in the aviation and air transport industry - from major landmark designs to smaller domestic airports.
Since 1949, NACO has provided integrated and full-service planning, design and development services to over 600 airports in more than 100 countries. They work with clients to solve the increasing complexities that come with developing airports both today and for the future.
Contributing to sustainable airport development lies right at the heart of the company's mission. From master planning to facilities design and the engineering of airside, terminal and landside infrastructure, NACO's aim is always to provide innovative, sustainable and localised solutions for its clients.
Services
Airport Master Planning
Airport Building Design
Airport Civil Engineering
Special Airport Systems
Highlighted Projects
Amsterdam Airport Schiphol: Airport Building Design
Frankfurt International Airport: Airport Engineering
Beijing New International Airport: Airport Master Planning
New Mexico City International Airport: Special Airport Systems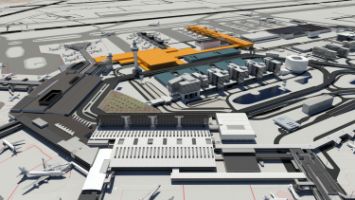 NACO
Schenkkade 49, 2595 AR, The Hague, The Netherlands
+31 88 348 1300
+31 70 381 55 82
info@naco.rhdhv.com