Last Update
September 13, 2017
Categories
Other Aerospace, Defence and High Technology related companies
SACO Airport Equipment is renowned worldwide as an experienced organisation which is specialized in the development, production and delivery of air cargo handling and storage systems.
SACO's extensive portfolio is filled with solutions in the area of air cargo handling. Ranging from conveyor decks, truck docks, dolly docks, build-up break-down workstations, weighing systems, multi-level storage systems incorporating (elevating) transfer vehicles, to complex control systems and overall Material Handling Software and management IT-systems.
Due to the modular construction of components, SACO is able to deliver multi-phase systems which can evolve with the customer's company situation and therefore adhere seamlessly to both the air cargo volume to be handled and future investment plans.
SACO Airport Equipment is a subsidiary of SMA B.V.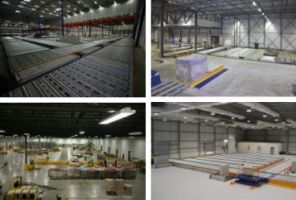 SACO Airport Equipment
Industrieweg 2, NL-5731 HR, Mierlo, The Netherlands
+31 (0)492 430 059
+31 (0)492 432 713
info@saco.aero