Last Update
September 14, 2018
Categories
Electrical, Electronics & Electro-optics
Ships, Vessels, Submarines & related equipment
Alewijnse Marine designs, delivers and integrates electrical systems on board of all kind of vessels all over the world. The employees of Alewijnse work fast, are competent, flexible and the resources are backed up by a century of experience. The company works on a great number of vessels every year in sectors that include Naval & Governmental, Yachts, Dredging, Offshore & Transport, Tugs, Workboats and High Speed craft. Both in new build and refit. Alewijnse Marine has branches in the Netherlands, Romania, Vietnam, China, Qatar, Turkey and France. Approximately 950 employees generate an annual turnover of 100 million euros.
Product and system integrator
Cooperation is key. As an innovative product and system integrator, Alewijnse is always interested in what moves you, what drives you. Where your ambitions lie and how Alewijnse can help you, from engineering to implementation. That is how Alewijnse fulfils its role as a reliable and energetic partner. Alewijnse works transparently and achieves the best and most sustainable solutions for you.
Innovation knows no bounds
Alewijnse is an innovative company, with a well-skilled and educated staff. Innovation knows no bounds, and the possibilities are endless. Alewijnse provides total solutions in the field of electrical engineering, automation, distributors, control panels, light and power systems, data networks, fire alarm systems and ICT infrastructure solutions. Alewijnse is capable to do this for every specialist area in your project. From advice, engineering and installation to commissioning, service and maintenance.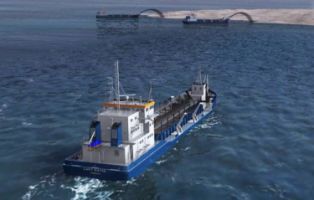 Alewijnse
Energieweg 46, 6541 CX, Nijmegen, The Netherlands
+ 31 (0)24 371 61 00