Last Update
September 14, 2018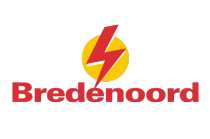 Categories
Engines, Propulsion, Power Generation
With its solutions Bredenoord provides energy for a successful and powerful entrepreneurship. Especially in those places where energy is not always certain and obvious. Bredenoord sees to it that entrepreneurs and institutions can work as they want and that government organizations can do what they are supposed to. 'All over the world, today and tomorrow. It's a guarantee!'
This means that we at Bredenoord work on the basis of the following mission: 'Bredenoord is an independent family-owned concern that develops, delivers, maintains and operates internationally market-leading and the most reliable decentral energy systems, to provide its customers with energy security.'
As every energy need is different, we offer you the option of choosing either standard power or entire tailor-made systems. You may rent, lease and buy the equipment. Varying from a 15 kVA for the construction shed alongside the motorway to a 60 MW power plant. With a fleet of over 2000 different generators, the expertise of our engineers and service mechanics and our own delivery service we face every challenge. At any moment and at any location. All over the world.
From our offices in the Netherlands, Germany, Belgium and Denmark we deliver energy certainty with our mobile and permanent systems all over the world. From 24/7 backup power in the port of Rotterdam to mobile power on an oil rig at the North Pole. From sustainable mobile power in Africa to energy certainty at large sporting and music events all over Europe. Via a network of offices and depots and our own service organization we are always quick on-site.
The Bredenoord policies regarding safety, health and environment are focused on creating a safe and healthy work environment, the prevention of work related accidents and the protection of the environment. The Dutch parent company Bredenoord is ISO 9001, ISO 14001 and VCA** certified. By means of comparing our way of working to the ISO-and VCA**-regulations, we continuously optimize our service provision and safety and health for our employees and we and we guarantee them as well for our customers and subcontractors.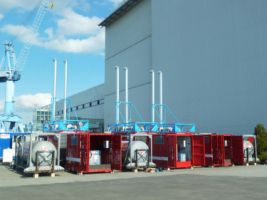 Bredenoord B.V.
Zutphensestraat 319, 7325 WT Apeldoorn, Nederland, Postbus 20122, 7302 HC, Apeldoorn, The Netherlands
+31 (0) 55 - 3018501
info@bredenoord.com