Last Update
September 14, 2018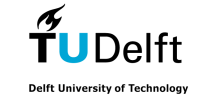 Categories
Education-Universities
Training institutes - Technical institutes
Delft University of Technology is a modern university with a rich tradition. It is the oldest and largest technical university in the Netherlands (founded in 1842, 22,000 students). Its eight faculties belong to the top of technological research and strongly promote the advancement of science for the benefit of society. TU Delft sees the valorisation of knowledge as an important part of its strategy and therefore maintains close links with international companies. These connections are built by the means of true relationships, providing collaborating industry partners with a significant competitive edge while driving TU Delft´s mission of pushing the boundaries of science and research.
We offer:
Needs-driven, unique technological solutions combining science, engineering and design in one approach.
Top-notch test facilities to validate new technological developments and concepts.
Some specific institutes and research groups:
The TU Delft Safety & Security Institute develops fundamental technologies and models for safety and security in the private sphere, the public sphere, and the movement between these two spheres. The institute is a research and capacity building partner in the field of safety & security. We create a platform for cooperation with industry and government and encourage multidisciplinary cooperation.
The TU Delft Maritime and Transport Technology department develops, designs, builds and operates marine, dredging and transport systems and their equipment. In the past decades many new concepts and systems have been developed in this sector. Due to strong public pressure for more efficient and safer transport and in order to improve the competitive position of the Dutch and European marine, dredging and transport sector, it can be expected that this trend will continue at increased speed.
The TU Delft faculty of Aerospace is home to the leading academic program in aviation and aerospace technology in Europe. The Faculty of Aerospace Engineering draws upon a long history of technical excellence, innovation and teaching performance, preparing graduates to contribute to this dynamic sector with technically imaginative and commercially viable solutions for aircrafts, satellites, helicopters and drones.
Delft University of Technology
Postbus 5, 2600 AA, Delft, The Netherlands
+31 (0)15 27 89111
info@tudelft.nl