Last Update
August 18, 2022
Categories
IT, Computing and Software
Industrial & Financial Systems, IFS, is worldwide the fastest growing supplier of Enterprise Resourcement Planning (ERP) systems. Established in 1983, IFS is currently stated at the Stockholm exchange, headquarters in Linkoping - Sweden, operating in 43 countries worldwide.
April 2000 IFS Europe created a joint venture with BAE SYSTEMS - including Paradigm - established from a fusion between British Aerospace and Marconi Electronic Systems. IFS provides software solution for logistic information systems, Fleet Management, Information Management, repair and overhaul (MRO) for civil and militar solutions.
IFS Benelux is a subsidiary of Industrial Financial Systems, IFS (Public) AB in Sweden.
IFS AB, develops and supplies business applications that span the entire demand and supply chain. The company's approach to e-business allows customers to move step-by-step from their present operations to a solid e-business strategy that seamlessly integrates web storefronts, front office applications and back office operations right down to the shop floor.
Sales, implementation and support of IFS Applications are performed through an internal organization of wholly owned and jointly owned companies, as well as through a network of distributors.
BAE SYSTEMS-IFS is worldwide number 1 supplier in operational logistic software for aviation and defense. The air force and army of South Africa, the army and Royal Air force of the UK, the Norwegian air force and marine and the French army are already operating the BAE SYSTEMS-IFS solution, direct or in some cases in joint effort with implementation partners. Several different organizations investigate the possibilities of BEA SYSTEMS IFS at this very moment. IFS Defense integrates all logistic issues and processes of these often complex and diversified organizations.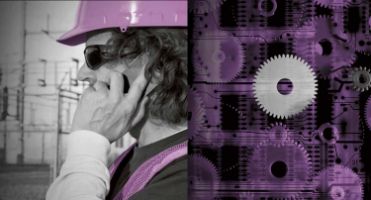 IFS Benelux B.V.
Flight Forum 3450, 5657 EW, Eindhoven, The Netherlands
+31 (0) 40-2923292