Last Update
August 28, 2019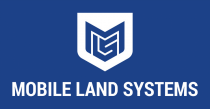 The Mobile Land Systems (MLS) Group has set out to design and develop a range of land systems products that offer its clients world class, cutting edge technologies provided by a privately owned group of companies.
Research, engineering and development of MLS's products take place in its group facilities in the United Arab Emirates and Europe. Manufacturing operations are undertaken at MLS's state of the art production facility spanning over 35,000m2 in Ras Al Khaimah, United Arab Emirates.
With a comprehensive portfolio of products and technologies, and a production track record of some of the largest quantities in the region, MLS is a world class partner for clients globally.
Mobile Land Systems
Al Jazirah Al Hamra | Ras al Khaimah, UAE, , United Arab Emirates
+971 7 244 4646
info@mobilelandsystems.ae