Last Update
January 16, 2023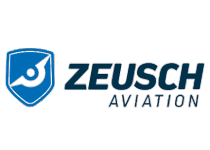 Categories
Aircraft, Helicopter, UAV, Spacecraft & related equipment
Other Aerospace, Defence and High Technology related companies
Services (R&D, training, engineering, consultancy, …)
Zeusch Aviation, a Dutch aviation company. We are home-based at Lelystad Airport (EHLE), the largest General Aviation airport in the Netherlands.
We provide professional Aerial Survey, Relay and Medevac (medical evacuation) support flight services and Charter, using our own fleet of Beechcraft King Air C90A and King Air B200 aircraft. Our Hangars at Lelystad airport can be utilised for parking and ground-maintenance.
Interviews
Interview with Ms. Martha Hiddink, former Sales and Marketing Manager at Zeusch Aviation BV (link)
Contact info #1
Ms. M. L. Hiddink (Martha Hiddink)
Sales & Marketing Manager
Arendweg 21, 8218 PE Lelystad Airport
Our fleet of Beechcraft King Air B200 and King Air C90A
With its versatile performance capabilities, including the ability to land and take off from short and unpaved runways, our King Air aircraft fleet are used for Aerial Survey, Relay, Medevac / Transplant flights and Charter.
Its versatility means that we can have it outfitted for your mission usually in two hours or less. These mission-capable aircraft can fly for long periods without refuelling.
In Aerial Survey /Grid Mapping configuration the aircraft contains an AVCON oversized (removable) Mapping window.
The Relay configuration of the C90A has several antenna types on the outside of the aircraft, with different frequencies, gain and polarization.
In the Medevac configuration, the B200 is equipped with a LifePort PLUS / Enflite system that includes a stretcher for one patient, 2 seats for medics and connection for high-tech medical equipment.
For Charter, the B200 and C90A aircraft can be reconfigured to carry a minimum of six to a maximum of eight passengers.
Zeusch Aviation BV
Arendweg 21,8218 PE, Lelystad Airport, The Netherlands
+31 (0)6 40 15 19 60
info@zeusch.com