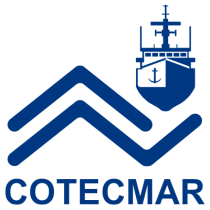 Categories
Mechanical, Electro-mechanical, Hydraulic and Pneumatic components
Metal Processing, Parts & Components
Services (R&D, training, engineering, consultancy, …)
Ships, Vessels, Submarines & related equipment
COTECMAR, is a Science and Technology Corporation oriented towards the design, construction, maintenance and repair of naval ships and artifacts. COTECMAR, based on the university-company relationship, gives priority to research & development, the application of new technology and the best business practices in order to contribute to the technological, social and economical development of the country. COTECMAR offers advanced technical solutions for the naval, maritime and fluvial industries.
VISION
To be a leading organization with international projection in investigation and innovation technology in the field of naval, maritime and fluvial industries.
SOCIAL RESPONSIBILITY
In COTECMAR, the commitment to individuals, the community and the state is respected in the same way as the commitment acquired through environmental processes that make sure that sustainable and harmonic development is achieved.
QUALITY MANAGEMENT
The Integrated Management Systems' office implements and maintains the COTECMAR Quality Management System which has been established under the guidance of the ISO 9001:2000 standard and is focused on clients' satisfaction through the continuous improvement of processes.
COTECMAR, is committed to sustainable development, for which it has established and implemented Environmental Management Plans for all shipyards and production sites, in compliance with environmental legislation in effect. COTECMAR is also certificated by the local authority in the implementation of the International Ship and Port Safety Code (ISPS).
Mamonal Shipyard: This shipyard has a strategic position, located in the Bay of Cartagena, Colombia in the Caribbean Sea, 180 miles from the Panama Canal. The shipyard occupies an area of 17 hectares. The Mamonal Shipyard is equipped with a synchro-lift system, with seven dry docking positions and its corresponding support workshops in the Mechanic, Welding, Sandblasting and Coating areas.
Synchro-lift System
Platform length 117 metres,

Platform width 22 metres,

Lifting capacity up to 3,600 Tons,

Lifting/mt capacity up to 43.5 Tons,

Lifting/Beam capacity up to 452 Tons,

Maximum draft 5.8 metres,

Keel rollers frame capacity up to 68 Tons,

Platform length 9.15 metres,

Platform speed 23 Cm/Min.
Docks & Dry Dock Positions
North dock 125.35 metres,

South dock 117 metres,

North synchro 152.92 metres,

South synchro 152,92 metres,

PV1 120 metres,

PV2 114.8 metres,

PV3 108.8 metres,

PV4 90 metres,

PV5 67 metres,

PV666 metres,

PV766 metres,

Transfer frame 88.9 metres,

Transfer axis 156.23 metres.
Mamonal Shipyard Services:
Design and Construction of Naval Artifacts and Vessels,

Consultation in the Design and Construction of Naval Artifacts and Vessels,

Design and Construction of Glass Reinforced Polyester (G.R.P.) Boats,

Repair and Maintenance of Naval Artifacts and Vessels,

Consultation and Assessment.
Bocagrande Shipyard: This Shipyard has a strategic position, located in the Bay of Cartagena, Colombia in the Caribbean Sea, 180 miles from the Panama Canal. The Bocagrande shipyard has a SLIP type lifting system capable of receiving vessels up to 1200-tons, an 8 roller frame ramp for longitudinal lifting of 300 tons, with 250 metres of non-continuous lateral dock for a-float repairs, with ground and movable equipment services to handle loads of up to 100-tons.
Length 66.5 metres,

Breadth 18.2 metres,

Draft 14 feet.
Bocagrande Shipyard Services:
Repair and Maintenance of Vessels and Naval Artifacts,

Consultation and Assessment,

DETROIT DIESEL Engines Workshop,

SIEMENS Electricity Workshop.
Contact info #1
COTECMAR-Cartagena-Colombia
SCIENCE & TECHNOLOGY
COTECMAR generates knowledge with the permanent exercise of technological activities oriented towards overcoming marketing expectations. Thus, through the search of better industrial practices in the services it offers, it obtains better technology in significant areas. The projects being implemented shall be developed aiming to introduce to the Corporation the key technologies for the shipyard industry, based on transfer processes and technological development.
The Projects currently being led by the Science and Technology Department are the following:
Naval Construction Materials Objective: To understand the application of new materials in the design and construction of vessels.
Quality Management System Objective: To standardize key processes in the design, construction and repair of vessels.
Information Integrated System Objective: To control key processes of the shipyard industry, keeping useful information for industrial and technological development.
Corrosion Integral Handling Objective: To control marine corrosion phenomena and their impact on the performance of vessels.
INNOVATION SYSTEM FOR THE SHIPYARD INDUSTRY
Since the beginning, COTECMAR aimed to be the leader in science and technology in the regional shipyard industry. Therefore, it became the space of convergence for all entities that possess important resources.
COTECMAR's main strength is its technological character linked to its industrial activities. From the identification of technological needs it initiates the evolution of its research and development processes.
The Corporation is committed to fulfilling market expectations, proposing the best practices in its production activities. In this same sense, the Corporation has initiated the execution of technological projects whose purpose is to incorporate key technologies. This will allow it to enhance its research programs in order to develop innovation processes that consolidate its technological achievements in legitimate competitive advantages.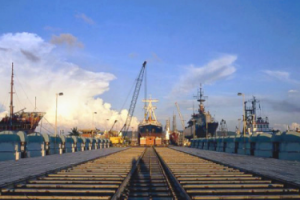 RESEARCH & DEVELOPMENT PROGRAMS
Information Integrated Systems for the Shipyard Industry – SII Projects:
Definition and analysis of the requirements of an information integrated system for the shipyard industry.
Scientific and technological cooperation covenants.
National center of productivity.
Marine corrosion control.
MIC Projects:
Assessment of the effectiveness of the anti-scale forming of coatings applied in ASTM-a-131 steel, Grade A, of vessels in the Bays of Cartagena and Malaga.
Optimization of the cathode protection system in minor vessels in the Bay of Cartagena.
Characterization of the problems generated by bio-corrosion in the upper works of vessels in the Bay of Cartagena, and protection alternatives with the use of anti-scale-forming paints.
Assessment, design and construction of corrosion control systems.
Technological and scientific cooperation covenants.
Universidad de Antioquia corrosion and protection group.
Naval Construction Materials – MCN Projects:
Assessment in the application of new technologies in the cutting of specific materials for the shipyard industry.
Assessment of new polymeric materials to build bushings for propulsion systems in vessels.
Assessment of the welding ability of naval materials in repair processes for the national shipyard industry.
Technological appropriation and validation of materials consisting of polymeric matrix reinforced with fiberglass for vessel construction.
Appropriation of finite elements methods to solve structural calculation and material problems in the naval design processes.
Scientific and technological cooperation covenants.
"Centro Internacional de Física" Research Centre.
"Instituto de Ciencia e Ingeniería de Materiales" Research Centre.
"Universidad Nacional de Colombia" Research Centre.

Cotecmar
Zona Industrial Mamonal Km 9, Cartagena de Indias, Colombia
+57 5 653 5035