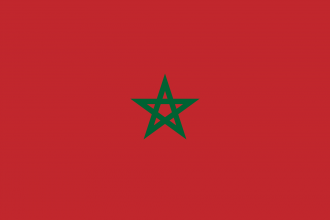 Morocco
According to the National Defence Administration representative, general budget will increase in 2016, by 2%. More explicitly, an additional DH 600 million for repair and purchase of equipment and DH 200 million for operations (included in the Army's budget) will bring the total defence budget...
View Analytical Data
Country Offset Matrix
Offsets/IC frameworks of some 90 countries, providing insight on several related aspects, such as priority areas, eligible transactions, thresholds, offset quotas, multipliers, penalties, etc.
Find out more
Country Metrics
Legend of Indicators
Search Filters
No companies where found. Please try different criteria
eLibrary
The history of Moroccan Aerospace industry dates back to the 1950's with expertise being developed in the feld of aircraft maintenance for civil and military aviation. In 1951, today Airbus created Maroc Aviation subsidiary, operating at this time in the military business with Morocco, and became in 1993 a Sogerma plant developing new activities in the manufacturing of seats, harnesses and metallic assembly of parts. The creation of Royal Air Maroc in 1957, considered today among the major regional airline companies in Africa, has fostered the trend of developing MRO capabilities for its own feet.
Download in PDF format