Aug 18, 2023
SOURCE: Kongsberg Defence & Aerospace
International Fund for Ukraine orders multiple C-UAS air defence systems from KONGSBERG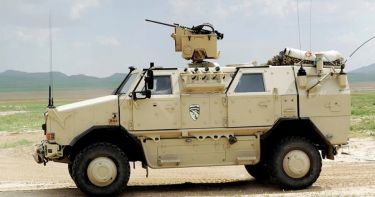 August 14, 2023 - Kongsberg Defence & Aerospace (KONGSBERG) has signed a contract through the International Fund for Ukraine for the delivery of Counter Uncrewed Aerial Systems (C-UAS), which will be donated to Ukraine.
The delivery consists of several CORTEX Typhon systems, developed to counter a wide specter of UAVs with solutions to either physically harm or otherwise disable the aerial threat. The contract value is GBP 56 million.
"This contract will provide a significant capability boost for the Armed Forces of Ukraine and will support their ability to protect their people and defend their country against aerial threats," says Eirik Lie, President of Kongsberg Defence & Aerospace.
The CORTEX Typhon C-UAS is based on field-proven software and hardware from Teledyne Flir and KONGSBERG, including surveillance system and KONGSBERG Remote Weapon Station (RWS) and CORTEX Integrated Combat Solution (ICS).
As part of the delivery, the Norwegian Government has donated Dingo 2 vehicles, KONGSBERG RWS and weapons.
The International Fund for Ukraine (IFU) was established by the UK and international partners to identify and procure critical capabilities and deliver them quickly to Ukraine. Norway and the UK are among many nations that have contributed to the fund.
Ivar Simensen
Vice President Communication
Send email
+4746402317

View source version on Kongsberg Defence & Aerospace:
https://www.kongsberg.com/kda/news/news-archive/2023/international-fund-for-ukraine-orders-multiple-c-uas-air-defence-systems-from-kongsberg/