Last Update
August 12, 2021
Categories
Ships, Vessels, Submarines & related equipment
Damen Naval is the dedicated naval shipbuilding division of the Damen Shipyards Group, which brings together all the naval activities of the group, both in the Netherlands and abroad.
With roots stretching back almost 150 years – to the Royal Schelde yard in Vlissingen – Damen Schelde Naval Shipbuilding, the only naval original equipment manufacturer (OEM) in the Netherlands, is a core part of the Damen Naval division. Having delivered more than 400 vessels to customers all around the world, we are a trusted partner in the international marketplace, known for our role as full-service provider, or integrator, throughout the lifecycle of our products. While taking pride in our heritage, we are looking towards the future.
Ship Repair
Damen Ship Repair & Conversion yards are conveniently located in easily accessible ports with excellent maritime infrastructure. They offer the full range of services required for regular dry docking and maintenance, ship repairs and conversions of all types of vessels. Damen range of ship repair yards offer everything from full size dry docks and covered facilities to smaller shiprepair yards more practical for inland vessels. Damen has a suitable ship repair yard for every vessel type in several geographical locations around the world.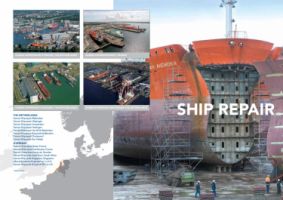 Damen Naval
De Willem Ruysstraat 99 , 4381 NK Vlissingen, The Netherlands
+31 (0)118 48 50 00
info@damen.com