Last Update
July 18, 2022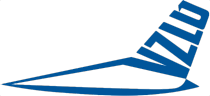 Categories
Composites, Plastics & Rubber
Electrical, Electronics & Electro-optics
Engines, Propulsion, Power Generation
IT, Computing and Software
Mechanical, Electro-mechanical, Hydraulic and Pneumatic components
Metal Processing, Parts & Components
Radar, Sonar, Navigation, Targeting, Surveillance
Services (R&D, training, engineering, consultancy, …)
Vyzkumny a zkusebni letecky ustav, a.s. (VZLU) is a national centre for research, development and testing in aeronautics and space. The main mission of VZLU is to generate new knowledge, transfer it into industrial practice and to provide its partners with the maximum support in the development of new products. As a multi-discipline research organisation, VZLU exploits synergic effects and also contributes to progress of automotive, railway, defence, security and power industry and civil engineering.
Disciplines and scop:
Aerodynamics
Strength of structure
Accredited testing
Aircraft engines
Air propeller and industrial fans
Jobbing and small batch manufacture
VZLU is a joint stock company in which the State is the majority shareholder (41.55% Ministry of Finance, 44.61% PAL, 7.84% CSOB).
VZLU provides its services to domestic and foreign customers coming from a variety of industrial branches such as aviation, aerospace, automotive, rail, electrical, construction and engineering industries. In addition to industry-oriented research activities VZLU offers its customers testing services and assistance in developing new products.
As a supplier of R&D and testing services, VZLU cooperates closely with the Czech aviation industry, today represented mainly by the Association of Aviation Manufacturers of the Czech Republic (ALV).
The Association was founded in 1994 to support the Czech aviation industry as a strategic economic branch influencing other industrial sectors. Nowadays ALV comprises more than 40 companies and is a member of european association of aviation manufacturers ASD (AeroSpace and Defence Industries Association of Europe).
Offset Programmes
VZLU is a key player in the preparation of offset programmes related to the purchase of military and civil aviation technology from foreign suppliers.
Space Programmes
VZLU participates in projects for the European Space Agency - ESA and other research and industrial projects concerning the development of space technology.
Cooperation with NATO
VZLU as a member of national delegations attends scientific workshops of NATO organizations such as RTO (Research and Technology Organisation) and NIAG (NATO Industrial Advisory Group).
Cooperation with Universities
VZLU collaborates with European technical universities on national and international programmes aimed at education of "young" engineers. As an organization integrating research knowledge and industrial know-how, the Institute provides young scientists with a useful background for graduate studies focused on obtaining a PhD degree.
Contact info #1
Commerce & Marketing Director
Beranovych 130, 199 05 Praha - Letnany, Czech Republic
EU FRAMEWORK PROGRAMMES
VZLU is actively taking part in European projects of research and development, especially in EU framework programmes (EU FP). The general aim of these programmes is deepening international cooperation and integrating research and development potential for the overall streamlining of research activities.
Projects with participation of VZLU (acronym/title/coordinator)

EWA / European Wind Tunnel Association (Network of Excellence) / DLR
FRIENDCOPTER / Environmentally Friendly Helicopter / VERTAIR
AERO-NEWS / Health monit.by Nonlinear Elastic Wave Spectroscopy / KUL
ALCAS / Advanced and Low Cost Airframe Structures / AIRBUS+DASSAULT
NACRE / New Aircraft Concepts Research / AIRBUS
ADELINE / Advanced air Data Equipments for airLINErs / THALES AVIONICS
TELFONA / TEsting for Laminar Flow On New Aircraft / AIRBUS UK
CESAR / Cost Effective Small AiRcraft / VZLU, a.s.
AVERT / Aerodynamic Validation of Emission Reducing, AIRBUS UK SimSAC / Simulating Aircraft Stability And Control Characteristics / KTH
MOJO / Modular Joints for Aircraft Composite Structures / EADS AirTN / Air Transport Net / DLR
KATNET II / Key Aerodynamic Technologies to Meet the Vision 2020 Challenges / Airbus D
SPOTSTIR / The Development of a Hand Held Friction Stir Spot Welding Gun for Automotive Vehicle Body Repair /TWI
TRIPS / Transport Infrastructures Protection System / ANSALDO TRANSPORTI SISTEMI FERROVIARI SPA
AUTOW / Automated Preform Fabrication by Dry Tow Placement / NLR
Cosmos - ESA PROJECTS
VZLU is taking part in an ESA (European Space Agency) project.
Network of Excellence - EWA
VZLÚ is part of Network of Excellence - EWA (European Windtunnel Association) focused on aeronautical applications and advanced measuring technologies.
Vyzkumny a zkusebni letecky ustav a.s. (VZLU)
Beranovych 130, 199 05, Letnany, Prague, Czechia
+420 225 115 222, +420 225 115 239
+420 225 115 335
info@vzlu.cz