Last Update
September 7, 2016
Categories
Mechanical, Electro-mechanical, Hydraulic and Pneumatic components
Metal Processing, Parts & Components
Stilidis S.A., is a manufacturing and trading company that provides to its customers innovative solutions and services concerning the automotive, heavy type vehicles, trucks, buses, rail and industrial market.
The company was founded in 1976 as a local wholesales supplier of gaskets for the increasing number of cars and trucks in Greece.
In the ensuing years the company Stilidis SA wants to promote and serve the steadily growing demands of its customers, has launched a project to integrate wide range of spare parts in the automotive industry such pistons, liners and engine parts .the same period thrived production line for vehicle motor gaskets.
In recent years, an effort to provide more complete solutions to our customers, we expanded the product range to include spare parts for front brake, brake types, bearings, and many other products and services.
In year 2001 we achieved certification in ISO 9002 and since then until today all the products we distribute are manufactured according to the highest quality standards provided by the world's leading manufacturers.
The company constantly improves the efficiency, quality and range of its products, through the utilization of new technologies, continuous training and hard work.
The Stilidis SA will continue to grow and change, following changes in market requirements.
The above commitment combined with competitive prices, short delivery times and flexibility, we have secured a leading position in the field of vehicle spare parts.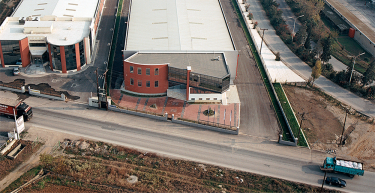 Stilidis S.A.
108 Gianitson Str., Thessaloniki, Greece
+30 2310 530 255
+30 2310 514304
info@stilidis.gr