Last Update
August 21, 2019
Categories
Counter-measures, Electronic Warfare and Decoys
Maintenance Repair Overhaul and Logistics Support
Ships, Vessels, Submarines & related equipment
EMGEPRON, is a state-owned company incorporated on 09 June 1982, linked to the Ministry of Defense through the Brazilian Navy's Command. Emgepron's activities embrace the vast technological spectrum that comprehends the projects of interest to the Brazilian Navy (BN). Besides rendering management services to such projects, contracted by BN, EMGEPRON also provide commercialization of products and services made available by the naval sector of the national defense industry. These include warships and military crafts (design, construction and modernization), naval repair, shipborne combat systems, artillery ammunition, oceanographic services and logistical support, among other items.
Mission
EMGEPRON's main goals are: promoting the Brazilian Naval Military Industry; managing projects that are part of programs approved by the Navy's Command; and promoting and performing activities related to the procurement and maintenance of naval military material.
Company's Certifications and/or association memberships
Certifications
The Brazilian Navy Ammunition Factory - Fabrica Almirante Jurandyr da Costa Muller de Campos - FAJCMC, managed by EMGEPRON has ISO 9001 and ISO 14001 certificate.
Association Memberships
EMGEPORN is member of ABIMDE - Associacao Brasileira das Industrias de Material de Defesa.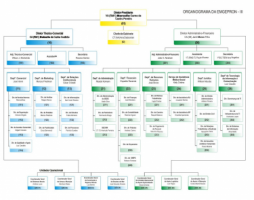 Contact info #1
Head of Analysis Department
marcelop@egpron.mar.mil.br
Ilhas das Cobras, Edificio Almirante Raphael de Azevedo Branco Centro, Rio de Janeiro, Zip Code 20091-000, Brazil
NAVAL REPAIR
SHIPS REPAIR
EMGEPRON, a state owned company linked to Brazilian Navy, is capable to develop and manage technical and industrial activities related to construction, repairing and maintenance of ships for navies and merchant companies, in compliance with international quality standards. The utilization of Naval Bases, strategically located in the national country, provides flexibility to get naval repairs anywhere in Brazil. The Bases are equipped with modern machinery and have qualified technical labor force ready to carry out specialized naval services. One of them, the "Arsenal de Marinha do Rio de Janeiro", has the biggest dry dock in South America, with room for 80,000 DWT vessels and 254,58 m useful length. Calls for strict criteria for safety on job and compliance with the occupational legislation shows EMGEPRON´s permanent concern with work environment.
SUBMARINE REPAIR
EMGEPRON, a state-owned company, linked to Brazilian Navy, manages IKL 209 class submarine repair projects. The services are executed by Arsenal de Marinha do Rio de Janeiro- AMRJ which oversees the maintenance of all Brazilian Navy submarines. Repairs are developed from planning to sea trials covering: cutting and welding, hull circularity measurement, propulsion and hydraulic systems repair and battery maintenance. Service quality is assured by rigorous auditing and inspection procedures performed by high qualified technicians.
AIRCRAFTS MAINTENANCE
The Sao Pedro da Aldeia Naval Base - BAeNSPA, located in Rio de Janeiro State, performs second and third echelon maintenance and repair services in Brazilian Navy aircrafts. BAeNSPA also develops methods and technologies applied to these activities. The Base counts with specialized and skilled manpower, experienced in preventive and corrective maintenance in SuperLynx, SuperPuma, SH3 and Bell Jet Ranger helicopters, and also in A-4 AirFighter. BAeNSPA also offers services for Auxiliaries, Singular Forces and for civil organizations, according to the Naval Air Command regulations. BAeNSPA has been awarded with ISO 17025 and ISO 9002 certifications.
Services informational files
WARSHIPS
TIKUNA SUBMARINE
The Tikuna Submarine, type IKL – 209, built by Rio de Janeiro Navy shipyard , presents many improvements developed by Brazilian naval military engineering. Its low noise level, high batteries capacity, resistant hull and easy maneuverability qualify it as a powerful weapon, employed by the Brazilian Navy in shallow and blue waters. The integration of periscopes, inertial navigation system, ESM and sonars to the weapon system, associated with eight torpedoes tubes in forward section, provides fast reaction capability and great operational versatility.
NITEROI CLASS FRIGATE
The Niteroi Class Frigate is a ship conceived to operate alone, at a restricted threat environment, or with others surface and aircraft units, in multiple threat scenario, emphasizing naval forces and convoys protection in areas where submarine threat is predominant. Originally designed in two versions, antisubmarine and general purpose, the Niteroi Class Frigates was modernized to improve its defence capacity against missiles and aircrafts attack. Now, she counts with new onboard sensors, Aspide SAM, Mk3 40 mm gun and Siconta MKII Tactical Control, which was developed by the Brazilian Navy Research Institute.
BARROSO CORVETTE
The Barroso Corvette, built by Rio de Janeiro Naval Shipyard, is the head of a new batch of the well-succeeded "Inhaúma" class corvettes. The deployment is the same as "Inhauma" class but many improvements were incorporated such as increased length, improved C3 capacity, helicopter capability, enhanced stealth and discretion, and a better seakeeping attributes. Weapons and sensors configuration were changed in comparison to the "Inhauma" class.
PATROL SHIP 500 TONS
The Macae class Patrol Ship, designed by CMN and constructed in Brazil under management of EMGEPRON, is an offshore patrol vessel, suitable for vigilance missions and police tasks. She can be fitted with state-of-the-art equipment such as surveillance and navigational radars as well as a fire control system. The armament is composed of one medium calibre gun and two small calibre machine guns.
GRAJAU CLASS PATROL SHIP
The Grajau class is a versatile ship, designed for patrol operations in territorial and coastal waters, offshore platform protection, combat of drug trafficking, smuggling, illegal fishing, and also search and rescue operations. The ship stands out by its ease operation, good maneuverability and high reliability of systems and armaments. The engines, simple to maintain, develop maximum speed of 27 knots, allowing agile and efficient patrolling.
MARLIM CLASS PATROL BOAT
The MARLIM class Patrol Boat was developed as an answer to the Brazilian Navy requirements for naval police operations. The boat is constructed in aluminium and was designed for patrolling of harbours and coastal areas. A removable light machine gun 7.62 mm was mounted on the bow, but the boat´s structure and stability allow the installation of a fixed 20 mm machine gun. With two V-drive propulsion units, each one powered by a 1000 bhp MTU diesel engine, the boat can reach 25 knots maximum speed with excellent sea-keeping, being capable to navigate in heavy seas with high speed. Due to the V-drive system, all engines compartments are positioned astern, permiting a continuous and spacious arrangement for accommodations. The detection and communication systems are suitable to undertake actions against illegal fishing, drug traffic and smuggler activities. Alternatively, it can also perform emergency rescue operations.
RIO CLASS PATROL BOAT
The Rio Class Patrol Boat was designed for coastal surveillance and patrolling of bays and harbours. The hydrodynamic shape of the hull provides excellent acceleration and maneuverability to the craft. Its structure allows the installation of up to .50 inches machine guns in the bow and stern sections, making it highly effective in the repression of several crimes at the sea, such as drug trafficking, smuggling and illegal fishing.
FAST ACTION CRAFT
A high speed craft with low draught, designed for fast patrol missions, achieving points situated as far as 200 miles from its Base. Having a planing hull in naval aluminum, optimized in accordance with requirements for hydrodynamic efficiency, it is excellent for military operations like landing of troops on rivers and beaches. It is also adequate for civil applications, such as support to off-shore installations, in ports surveillance, fishing control, waterpollution fighting due environment accidents, and as maritime ambulance. A powerful Diesel engine propulsion system develops elevated torque to produce fast acceleration.
AMBULANCE CRAFT
The Ambulance Craft - LAM, built at Val-de-Caes Naval Base, located in Belem, is a versatile boat, suitable for fast removal of wounded on riverine environment. Made of naval aluminium alloy, LAM transports up to two patients and a crew of four men at 30 knots maxi- mum speed. LAM is equipped with facilities such as: removable hammock, oxygen cilinders, portable stretcher for adult and children, 250 litres water tank and reversible seats. It can be also equipped with different medical equipments according to client needs. LAM's outstanding performance and easy maintenance make it ideal to be employed by health institutions, firefighting brigades, civilian defence corps and private companies.
Services informational files
MARINE STUDIES
The company works in partnership with Brazilian Navy's research organizations related to science of the sea. Projects such as continental shelf survey, artificial reef establishment, measurement of waves and model features supporting development, submarine acoustic noise measurement and current forecast computational model imlplementation are examples of studies managed by EMGEPRON.
EMGEPRON offers the following services:
Meteorology

Hidrography

Marine Geology and Geophysics

Oceanic and coastal engineering
NAVAL SYSTEMS
ET/SLQ-2X, is an advanced shipborne ECM equipment which, together with Defensor ET/SLR-1X ESM forms a jamming system effective against a maximum of eight simultaneous threats (four on each side of the ship, with 360º azimuth coverage). Based on Phased Array technology, it operates with multiple TWT tubes and high voltage power supplies, featuring graceful degradation, even in the event of tube failure. The system is based on DRFM and includes multipolarization transmission and cross-polarization techniques.
ET/SLR-1X is an electronic support measures equipment able to detect and classify up to 100 emissions in 2 to 18 GHz frequency band. It allows automatic/manual target selection for transmission of measured characteristics to electronic counter measures equipments.
The Monitoring & Control System - SCM, developed by Brazilian Navy Research Institute - IPqM, is a propulsion control system integrated to a damage control system. The SCM operates with three subsystems: Propulsion and Auxiliary Control System, Damage Control System and Remote Manual Subsystem. Its flexible and scalable architecture allows the installation of one or more subsystems or the whole system in any type of warship or maritime platform, being a powerful tool for safe navigation.
SICAV, is a damage monitoring and control system, designed by Instituto de Pesquisas da Marinha - IPqM, to be employed in military and merchant ships and off-shore platforms. The system allows an efficient and reliable use of ship sensors information such as flooding, smoke, temperature and watertight door control. It can also include an artificial intelligence aided decision subsystem.
SICONTA, is a tactical and weapons control system that has a high degree of modularity which can be configurated in order to be installed in nearly any kind of ship or submarine, according to the user's requirements. Small size and simple operation, added to the ultimate technology used in its design, make SICONTA one of the best systems of its class.
MDLS, is a rocket launching system that has as primary mission the ship defense against antiship missiles using for such purpose coordinated decoy rocket launching, and can also be used for torpedoes launching. The system can be assembled from one to fourlaunchers with up to twelve tubes each one, depending on the ship where the system will be installed.
The TTI 2900, is a tactical control system, based on a low cost ruggedized PC-BASED architecture, designed to be used by surface vessels and aircrafts. It allows more efficient use of ship sensors and systems in computer assisted jobs such as Tactical Scenario Compilation, Threat Evaluation and Tactical Response. TTI can operate in stand alone mode, where all incoming data and commands are processed in its own CPU or integrated in a distributed system, where each console is connected to other TTI's or other systems through a local network.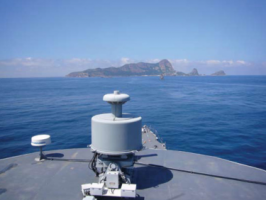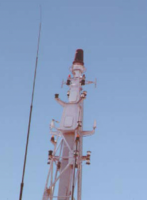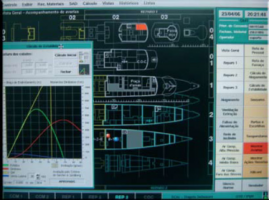 Product informational files
Emgepron - Empresa Gerencial de Projetos Navais
Ilhas das Cobras, Edificio Almirante Raphael de Azevedo Branco Centro, Zip Code 20091 000, Rio de Janeiro, Brazil
+55 21 3907 1800
+55 21 2233 5142
marketing@egpron.mar.mil.br