Last Update
March 15, 2019

Categories
Electrical, Electronics & Electro-optics
Electro Terminal GmbH & Co KG, provides the best possible relationship between new challenges and innovative solutions. With more than 50 years of experience in electrical connections, the company is now a global player with the exceptional ability to offer the right product solutions.
The Company was established in 1964 and through committed partnerships, expert service skills and technical know-how, enabled its customers to implement functionally and economically superior connection technologies. The Company's customers list includes: luminaire manufacturers, producers of household appliances, electrical installers and wholesalers.
Global presence in 65 countries with more than 60 sales partners.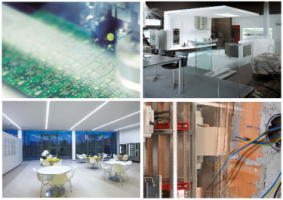 Electro Terminal GmbH & Co KG
Archenweg 58, A-6020 , Innsbruck, Austria
+43 512 3321-0
+43 512 3321-182
office@electroterminal.com