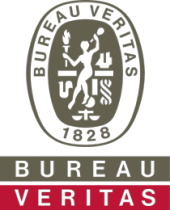 Categories
Services (R&D, training, engineering, consultancy, …)
Bureau Veritas, is an international benchmark, training, consulting and certification awarding firm specializes in providing various range of services like services including inspection, testing, auditing, certification, ship classification and related technical assistance, training and outsourcing
Bureau Veritas is present in more than 140 countries, with 600 offices and 18,000 experts.
Capability list of the company are:
Conformity assessment to regulation, standards, specifications
Consulting and assistance to Civil Aviation Authorities, manufacturers, operators
Outsourcing of services
Outsourcing of asset technical management : BV Aviation Asset Management
Regulatory and Quality Training
Data Bases and Technical Publications
Technical, financial and regulation expertises
Bureau Veritas has a recognized and undisputed expertise in major industrial sectors like marine, industry, inspection & in-service verification, health safety, and environment, construction, certification, consumer products and government services, and international trade in the areas of asset management, certification, classification, consulting, inspection/audit, testing and analysis and training.

It also specializes in the sectors like aeronautics and space, construction, consumer products, energy & process, food, international trade, manufacturing, marine, transport & logistics.

Marine sector: Its vessels are classified to naval ships, passenger vessels, oil tankers, bulk carriers, and containerships. Bureau Veritas has classed the world's first oil tanker and recently it has classed the Helicopter carrier for the French Navy.
Company provides services for classification of ships and offshore units, marine technical assistance - measurements, marine technical assistance - shaft alignment studies and analysis, statuory certification of ships, vehicle inspection service, RAMSES risk management, inspection of mineral products, supply chain security services, verification of wood products, x-ray scanner control, etc.
Aeronautics & Space sector: It works closely with civil aviation authorities, airlines and aerospace industrialists, in order to ensure risk prevention, safety, quality and compliance and provide assets management in aircraft selection and sourcing, financing technical covenants, sale/lease contract, contract clauses implementation, redelivery, transition, remarketing, etc.
Construction: It provides technical support at design stage, soils and construction material testing, on site laboratories, and structural engineering diagnosis
Few other services offered by the company are asset management, certification, classification, consulting, training, testing and analysis, inspection and audits.
Bureau Veritas
130 - 190 Boulevard de Verdun Bat 6 / Etage 4 CEDEX 92400, Courbevoie, France
+ 33 1 47 14 62 00
+ 33 1 47 14 62 01