Last Update
November 17, 2016
Categories
Services (R&D, training, engineering, consultancy, …)
Textile, Individual Equipment, Clothing
Wiraweb Sdn. Bhd. (WSB), was established in April 20, 1976 and was recognised by the Government as one of the pioneer local manufacturing company having expertise in "Webbing and Coated Fabrication" in 1978. On March 20,1990, WSB was given the opportunity by Malaysian Government to be one of the 14 local companies included in the list of "Malaysian Defence Industries Council" followed by the "National Productivity Status" recognition.
The firm provides the following military and police Equipment:
Haversack,
Sandbags,
Attachment Braces,
Pouches,
Ponchos,
Patrol Packs,
Parachutes,
Frog bayonets,
Carrier Water Bottle,
Waist Belts,
Universal Kit Bags,
Binocular Cases,
Holster Pistol Web,
Manpack Carrier Sets,
Tents/Canopies, etc.
Beside the products that WSB supplied to Malaysian Army and Police Forces, WSB also manufactures part of the metallic components used like eyelet, washer, Buckle Pattern 70 and other components used in manufacturing the webbing goods inclusive of the Nylon Drawcord. (in-house production).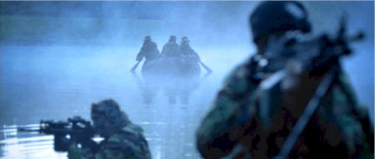 Wiraweb Sdn. Bhd. (WSB)
No. 26 (1-3), Jalan 2/131A, Project Jaya Industrial Estate, Off Jalan Klang Lama, Kuala Lumpur, Malaysia
+603 778 22763
+603 778 22799
info@wiraweb.com