Last Update
November 11, 2020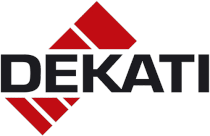 Categories
Electrical, Electronics & Electro-optics
IT, Computing and Software
Other Aerospace, Defence and High Technology related companies
Services (R&D, training, engineering, consultancy, …)
Dekati develops, manufactures and markets instrumentation needed in fine particle measurement and sampling. In 1995, Dekati introduced the world's first real-time fine particle concentration and size distribution measurement instrument. Since then, we've continually expanded our product line which now consists of various products for different particle measurement needs. Along with high quality instruments Dekati also provides services including calibration and installation services, after-sales support, measurement consultation and user workshops.
Dekati® Measurement Solutions
Dekati's high quality measurement solutions for aerosol measurements include both fine particle measurement and sample conditioning instruments. New products and product improvements are continually being developed in the Dekati R&D team that works in close co-operation with the world's leading universities and companies. All our instruments are designed and manufactured in Finland according to strict quality requirements and provided with a standard two year warranty.
Dekati key areas of expertise within aerosol measurements include:
Fine particle size, concentration and distribution detection
Mass, number and surface area measurements
Charge detection
Dilution and sample conditioning
Dekati® Instruments are used in the following application areas:
Combustion process emissions and research
Engine development and emission measurements
Environmental ambient aerosol research and monitoring
Pharmaceutical drug screening and inhalator R&D
Nanotechnology and material processing
Particle research
Dekati® Instruments
All units original Dekati® design
20 years of experience in aerosol instrumentation
All units manufactured and calibrated in Finland
All units individually calibrated
Provided with two year warranty
Robust structure designed for use in field conditions
Software and data processing spread sheet always included in the price
Each and every Dekati® Instrument is thoroughly tested with traceably calibrated flow, pressure, temperature, voltage, current and particle measurements. Additionally, all Dekati® Instruments go through rigorous type-approval tests, including instrument response tests for changes in temperature, pressure and humidity. The robustness of our instruments is guaranteed through misuse tests making sure that the instruments are ready for any environment. These procedures ensure that every instrument shipped operates according to their specifications and the measurement data is reliable and reproducible.
RESEARCH & DEVELOPMENT
Through extensive R&D work and experience Dekati is able to offer solutions with several customer benefits. The most important characteristics of Dekati® technologies include:
Real time operation and data handling
Sensitivity to low emission concentration and dynamic measurement range
User friendly operation
Low maintenance need and robustness
Dekati is working very closely in connection with Tampere University of Technology, Aerosol Research Group. In addition, Dekati has several partnerships formed with internationally recognized research institutions and laboratories.

Dekati key areas of expertise within aerosol measurements include:
size concentration and distribution
mass concentration and distribution
charge distribution
surface area
PRODUCTION
Dekati products are assembled and tested at Dekati. Used materials and components are thoroughly examined already in the development phase and naturally along the production. Finally all products are individually and thoroughly tested against Dekati Q/A standards
Dekati Ltd. (Dekati Oy)
Tykkitie 1, FI-36240 Kangasala, Tampere, Finland
+35 8 335 781 00
+35 8 335 781 40
sales@dekati.fi