Last Update
March 23, 2021
Categories
Electrical, Electronics & Electro-optics
Metal Processing, Parts & Components
Addit is an international Process Supplier, System Supplier and Contract Manufacturer to customers working with a wide range of technology. The company has 30 years of experience of supplying demanding subcontracting work.

Quality and Environment
For many years, Addit has held the ISO 9001 Certificate for its quality management system and ISO 14001 Certificate for its environmental management system. In 2014 Addit acquired the ISO 3834-2 Certificate which proves Addit is highly qualified to meet high requirements on welding and welding-related processes.
Markets
High Mix, Low Volume
Printers, Copy and Scan Systems
Offset Presses
Pré- and Postprint Equipment
Document Processing Equipment
Banknote and Coin Processing Equipment
Copper and Fibre Optic Network Equipment
Medical and Patient Care Systems
Power Control Units
Professional Audio and Video Systems
Measuring and Testing Instruments and Equipment
Heating Units
Gambling Machines
Spinning Machines
Chemical Processing Equipment
Traffic Management Equipment
Design Office Furniture
Packaging Machines
Security Systems
Vending Machines
Defence Equipment
Aircraft Products
Trucks and Buses
Fassade and Wall Dressing
Interior- and Decoration products from non-ferro steel
Service Entity
Customers in the areas of business that Addit operates in, focus on core competencies. Addit offers customers several services in addition to manufacturing products.
Applications Systems Know How
Addit supplies to customers in a wide range of business areas. However, many machines, equipment and systems in these business areas have similar characteristics. Such similar characteristics can be found in the field of "Paperhandling in machines and apparatuses" and in the field of "Racks/cabinets, housings, chassis, frames and machine coverings".
So, at one hand how paper has to be put into machines and transported through the machine etc. and what constructions and materials are needed and at the other hand how racks/cabinets need to be engineered to guarantee earthquake-resistance, how housings need to be engineered in order to be radiation and conduction protected and how chassis need to be engineered in order to meet the mechanical requirements for machines and apparatuses.
During the past 24 years the company has accumulated application know how about paper handling, documents, mailings or banknotes input in machines, transport it through the machine, fold it, stack it, staple it or even destroy banknotes of a bad quality as a final operation of a machine. Addit has acquired in the past 24 years the know-how about complex metal frame structures, racks, cabinets, enclosures and coverings.
The company know how to engineer, not only for cost-effectiveness of manufacturing, but also to fulfil the requirements of, for instance, air circulation, earthquake resistance, radiation and conduction. Enclosure systems and coverings protect the electronics from the environment, while also protecting the environment from electronic emissions. Addit is familiar with the safeguard aspects of gambling and vending machines. Irrespective of products are being engineered in mild steel, stainless steel or aluminium, we have the suitable expertise and experience.
New Production Processes and Technology
Addit monitors, reviews and deploys developments in production technologies and in all the processes provides a competitive advantage. Addit was the pilot for Finn Power in developing servo mechanic combined laser-cutting and punching machines and was the first company to buy these machines. For one of otheir customers Addit has engineered hundreds of paper feed and handling sheets and frames suitable for manufacturing on those machines. Until that moment these parts only could be produced by using costly stamping dies on presses. In cooperation with customers Addit has developed gluing processes and a gluing machine and engineered the sheet metal parts suitable for applying these gluing processes.
New Product Introduction
Addit actively participates in customers' Research & Development activities. The company advises customers about specifications, mechanical design, cable engineering, electronics and design for manufacturability. Advising about new product innovations entails close cooperation with the customer and with the other partners in the supply chain.
Engineering and Cost Reduction Projects
Addit engineers, re-engineers or engineer concurrents, based on the specifications or requirements of their customers. Addit supports customers throughout the entire product lifecycle by finding effective solutions for changes in product construction, production, and logistic processes and by locating less costly supplies and materials. CAD/CAM software used by us includes: Radan, Solid Designer, Solid Works, ProEngineer, Catia, Unigraphics and Autocad. Due to this CAD/CAM software we are able to work with a wide range of formats, including 3D drawing editing. Data interchange: PDF, DWG, DXF, IGES, STL, STEP, etc.
Supply Chain Management and Partner Management
Addit supervise and manage the supplier network that optimizes efficiency and economy for the customer. The supply chain that the company has built up is underpinned by an established and effective system of cooperation with the flexibility and fast reaction capabilities of the partners in the chain. Addit's specially developed Computer Aided Project Management And Logistics software, CAPMAL, is a helpful tool they use for managing projects.
Logistics
Transportation, production needs and inventories are optimized in the flow of incoming goods and outgoing goods. Addit's production control and transparent ICT systems enable quick reaction to both changing customer needs and market developments. In several countries Addit holds and manages at partners' logistics service centers, vendor managed inventories and at several customers facilities, consignment and kan ban stocks. This is how the company helps to reduce activities not fitting into the strategic activities of their customers and also how they help to reduce the working capital requirement of customers. Addit has customers in Belgium, Czech Republic, Denmark, Germany, Great Britain, Greece, Hungary, Italy, Malaysia, The Netherlands, Poland, Sweden and Switzerland.
Prototyping and Express Service
Just give Addit your sketches, samples or drawings. In its state of the art equipped prototyping and express department Addit will produce customers' parts and products in the shortest possible time; from one piece up to small and medium sized series.
Precision Sheet Metal Parts and Products
Sheet metal manufacturing of "high mix, low volume" sheet metal parts and products have been Addit's strategic technical process from the beginning. From 1 piece up to quantity production. An important part of the company's production processes are highly automated. Sheets are fully automatically fed to the laser-cutting, punching and combined laser-cutting/punching machines. Presses are equipped with sheet metal handling robots and decoil equipment. Tooling is automatically changed within 10 minutes. 90% of the bending machines is servo electronic driven, have the most modern tooling system and CAM software. Inserting machines are numerically controlled to prevent missing inserts. Each spot weld made with the company's spot and projection welding machines is monitored. Surface treatments like nickel plating are not damaged.
Addit's welders and robots weld at the highest technical level. Their welders are all officially certificated and their officially qualified welding engineer guarantees continuous quality performance. To manufacture wide format paper-feed-systems within very narrow flatness tolerances, Addit glues sheet-metal parts, using a specially designed gluing machine. The respective parts are being clamped by electromagnets. This process enables us to glue different types of steel, as e. g. nickel plated together with galvanised sheet-metal. To assemble the defence consoles of naval radar equipment, which have to resist over 10 G forces as a result of explosions, Addit first glue and then rivet the aluminium parts.
Starting with the combined laser-cutting and punching machines the company is able to manufacture 1 piece and small series flexibly at minimal costs. The range of presses up to 4000 kN, in combination with tooling, supplied by a well-established Chinese tool shop, enables Addit to manufacture larger quantities, also at competitive prices. Lean manufacturing, one piece flow manufacturing, SMED, manufacturing lines for special products and others, are all systems the company uses to optimize logistics and realize cost-effective production.
Non Ferro
About 40% of the sheet metal parts and products Addit produces are made out of stainless steel and aluminium. This production is performed on special machines and equipment. Because of special bending tooling, brushes on the machines and the special handling of the sheets Addit works with foil free sheets. In Polen the non-ferro production is performed in a separated building. Manufacturing parts and products out of stainless steel and aluminium not only needs special machines and equipment but also special craftsmanship. And Addit has both.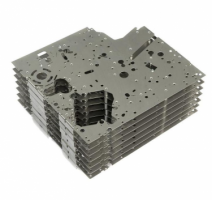 Modules and Completed Products
Partners
Addit has developed relationships of trust with suppliers of tooling, parts, components, (application) systems, surface treatments and services in the total supply chain. The company's suppliers are located in Western, Central, Eastern Europe and in China.
Addit cooperates with several strategic partners especially in the fields of surface treatments, cable assemblies, printed circuit boards and embedded software.
Assembling and Testing
Addit purchases the machined parts, the plastic parts, the extruded parts, the cable assemblies, the printed circuit boards an so on, and assemble these parts and components to systems such as paper input modules and equipment racks, but also to completed products like gambling and vending machines.
Poka Yoke: To avoide inadvertent errors the company uses methodes to prevent errors to force the correct completion of the assembling and testing processes.
Addit supplies integrated and tested systems, equipment and machines.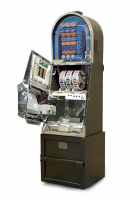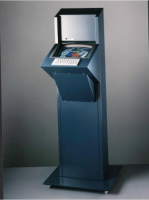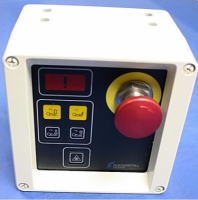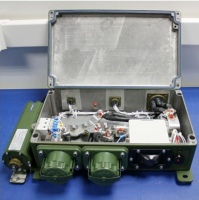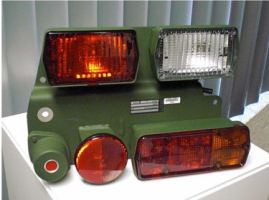 Machine List
For Addit's machine list, please refer to the attached document.
Capabilities informational files
Addit B.V.
Archimedesweg 2 Industrienummer 4145 5928 PP, Venlo, The Netherlands
+31(0)773203400
info@addit.nl