Last Update
August 31, 2018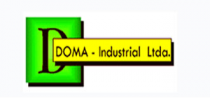 Categories
Composites, Plastics & Rubber
Metal Processing, Parts & Components
Services (R&D, training, engineering, consultancy, …)
DOMA INDUSTRIAL LTDA., commits itself to the total satisfaction of the company's customers, and is conscious of its capabilities. Doma is tuned in with the progress and technological transformation of the global market and implement it with considerations for the Brazilian reality.
As a result Doma is always predisposed to begin the design and development of new products.
The Company was created with the goal to attend to the Brazilian market services and products covering some technical complexity in the field of mechanics engineering, tooling, moulds, parts injection and machining. DOMA's activities are in the industry and commerce of metallurgic products, plastics, rubber and as a technical adviser in the field of mechanical, metallurgic and aeronautics engineering.
DOMA's Quality Policy: The activities developed to reach Doma's goals are surrounded by a Quality system to assure procedures and standardized instructions based in established technical standards so to attend completely to products and customers requirements.
To satisfy the customer's needs, offering them quality products and services.

To keep and enhance Quality System, documented and based in the NBR ISO 9001:2000 and NBR 15100:2004 Standards.

By incessant way, to enhance better work process and procedures based in improved principles.

To promote a good work environment, with health and high state of mind, with an always very pleasant people relationship.
Certificates
Quality system certified by IFI/CTA.

Certificate NBR ISO 9001:2000 - CSQ No1-2003 08-02

Certificate NBR 15100:2004 - CSQ No A-2006 08-02
Contact info #1
Tenente Jose Jeronimo de Mesquita, 750 - Parque Novo Mund, CEP 02146-000, Sao Paulo SP, Brazil
Contact info #2
Tenente Jose Jeronimo de Mesquita, 750 - Parque Novo Mund, CEP 02146-000, Sao Paulo SP, Brazil
GRAPHIC LINE - AGRICULTURAL LINE - 3RD PART SERVICES
Nowadays DOMA focuses its efforts on three manufacture lines:
Graphic Line produces spare parts for machines of continuous form manufacture for computers. In this segment it takes care of the continuous form industries manufacturing remalina bolts, vertical matrices, knives, millings and other components through projects and drawings developed with proper resources as well as diverse types of materials such as: steel chumballoy, steel VC-131, steel VNV and steel silver to the tungsten.


Agricultural Line - DOMA produces parts and assemblies to use in the agricultural machines. Doma has become aware of the need to supply components that were absent in the sector and therefore started with the actual development to manufacturing and then supplying these components to the market. Because of complex parts there is the need of great tooling investment. Hence Doma manufactures molds to zamak injection, plastics molds, rubber molds, stamping and machining devices, in a way to gain great productivity to diminish production costs.


Third Part Services, when items have been produced according to customer's specification or needs such as rubber and plastics cutting stamping, fold and tug, and aircraft parts it is in the Company's Service Sector that efforts are being intensified: creativity and capability needs to be at its fully potential. In the Service sector major investments are put in to equipments and machines that are capable to produce parts and tooling according to customers requirements. All the company's efforts are maximized to develop and process forging bolts, thread rolling after heat treatment, mold manufacture to forging threads, devices to threads, manufacture of tip mat for bolts forging, nuts auto lock devices, development of narrow gage low alloy steel (steel 4140/8640/4340) for bolts and nuts forging, cutting and spinning die, progressive stamping, injection molds, rubber mold, axes and gears machining devices.
TECHNICAL COMPETENCE
Control of projects design, development and production of mechanical parts

Large experience and capability in the conventional mill and CNC machining operation.

Development of special forging process, injection, stamp, and heat treatment

Development of projects and files translator to AutoCad, ACIS, Inventor, Parasolids, STEP, SolidWorks, CIMCO, CATIA e PRO-E and others through software MasterCamR.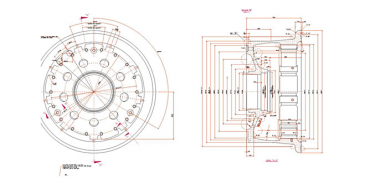 MAIN CUSTOMERS
Centro Logistico da Aeronautica (Air Force Logistics Center)
Avery Dennison do Brasil Ltda
Industria Aeronautica Neiva
ELEB - Embraer Liebherr Equipamento do Brasil S/A
Starrett Industria e Comercio Ltda.
Doma Industrial Ltda.
Tenente Jose Jeronimo de Mesquita, 750, Parque Novo Mund, Brazil
+55 11 6983 0820